Great Discounts on Algarve Villas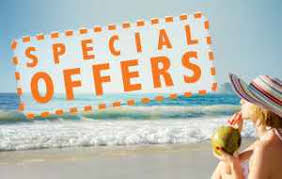 We have some amazing Algarve Offers - NOW upto a massive 30% off for summer 2019 villas!
Villa Josina - Vale Do Lobo. 30% off so book now!
This 7 bedroom property is located within the Vale do Lobo area and within easy walking distance of several highly recommended beach bars such as Izzy's, Julia's and Antonio Ta Certa.
Josina is a fantastic property - large grounds which make it ideal for children to play safely.
Not quite what you are looking for?
Then why not check out the lovely Villa Olio - Book Now and receive 25% off for all summer 2019!
Villa Olio - Situated between Vale Do Lobo and the Almancil area.
This 5 bedroom modern property offers good access to both the Vale de Lobo and Quinta da Lago beaches, golf courses, restaurants and bars, all of which are under five minutes away by car! Plus it has a Thursday changeover day - so cheaper flights too!
Here at Unique Luxury Holidays, we like to ensure that you have the best experiences possible when going abroad. That is why we have completed a things to do page for you to keep busy and to maximise your enjoyment when visiting The Algarve.
To make sure your holiday is magnificent, please, email us or call us on 01244 956 177 for details.
Algarve Villas & Holiday offers Straight To Your Inbox
Why don't you join our monthly newsletter for the best deals and offers?