Luxury Holidays Mallorca
We have a wide variety of villas located on the island of Mallorca, all designed to the highest standard. These properties range from modern beachfront villas with outstanding sea views, to a traditional Mallorcan Finca Farmhouse. Our holiday villas in Mallorca can be found across the island, from the North quaint Pollenca Old Town to Pollenca Bay. Some of these villas are just within walking distance of the beach bars and restaurants. Towards the middle of the island why not head South East of the island where you'll find the beautiful marina and pedestrianised streets. Why not head over to visit Port D'andracx which is an old fishing village showing you the traditional villages whilst staying in the exquisitely beautiful modern villas based here. See our full list of villas in Mallorca!
Mallorca is a beautiful location and as we have such a wide variety of villas available, there truly is something for everybody. From family friendly villa's suitable for that dream getaway, to couples honeymoon retreats; with the sun shining down and sandy beaches all around, you're sure to have a fantastic time.
Our Villas In Mallorca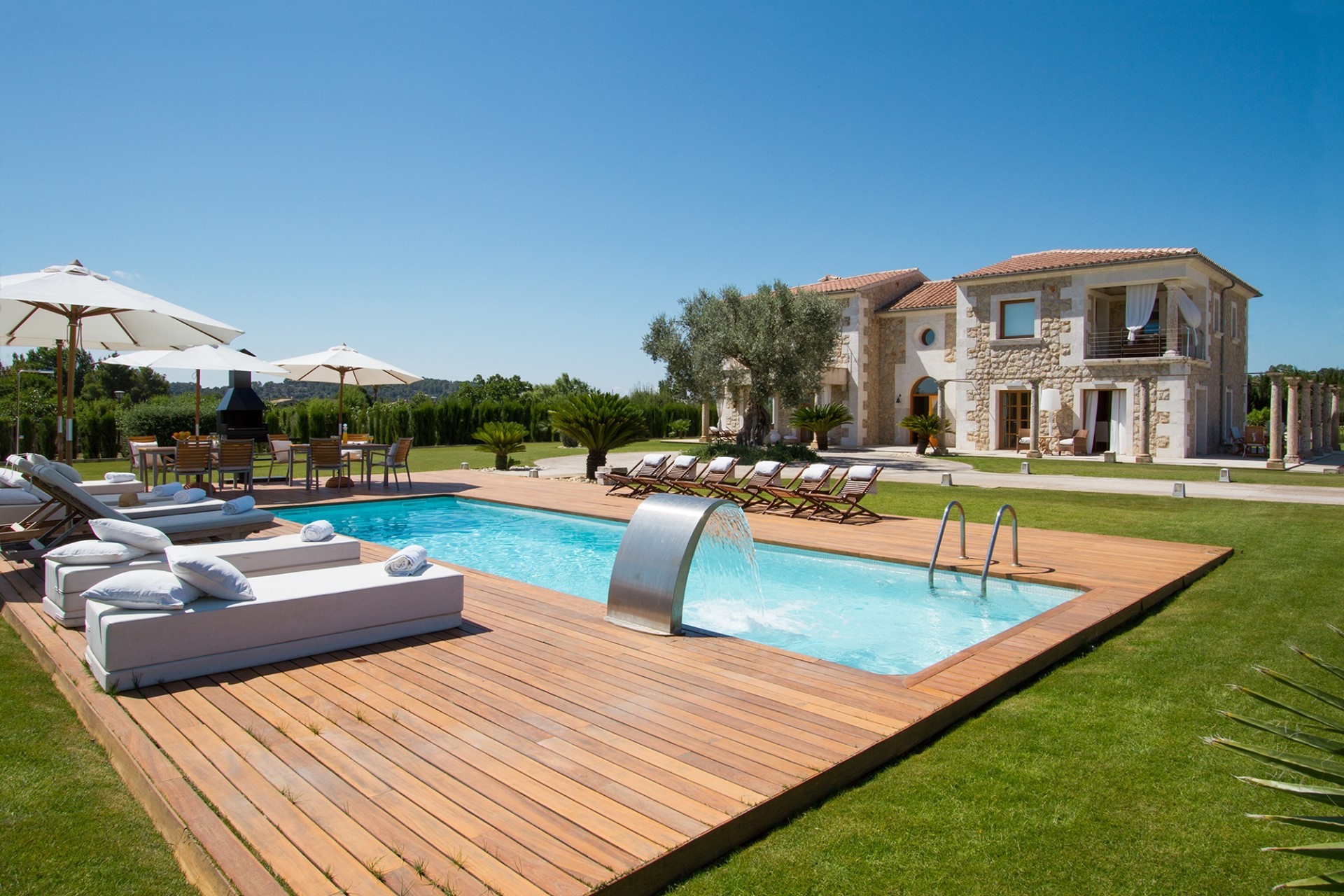 Villa Elena is a stunning four bedroom villa in Selva, just a short walk from the amenities of the village. This grand property is well lit with the sunshine pouring through into each room and has the welcome addition of a tempting pool and olive tree garden to wander and relax in. Why not take a seat in the covered terrace area or light up the charcoal barbecue for an outdoor meal. This is a truly grand and beautiful villa.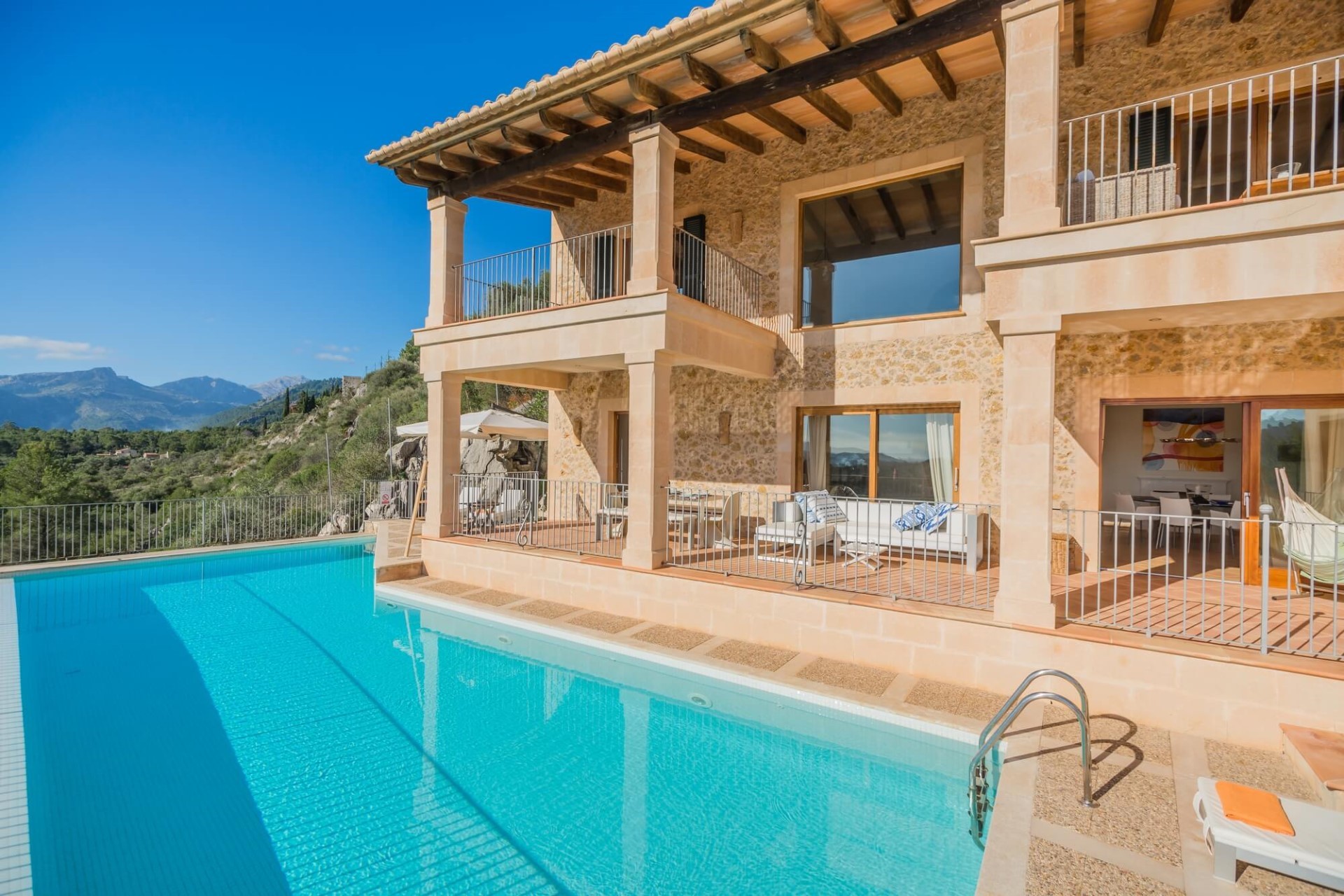 Casa Jardin is a luxury, modern contemporary four bedroom villa set in the town of Cala D'or, with the bar, restaurants and all other amenities just a few minutes drive away. Set in a beautiful countryside surrounding of fields and orchards, this is a quiet retreat for all of the family. The pool and surrounding deck offer the perfect location to relax and bask in the suns rays, complimented by the family garden house next door which has all of the facilities you'll need. This is a remarkable villa and one not to be missed!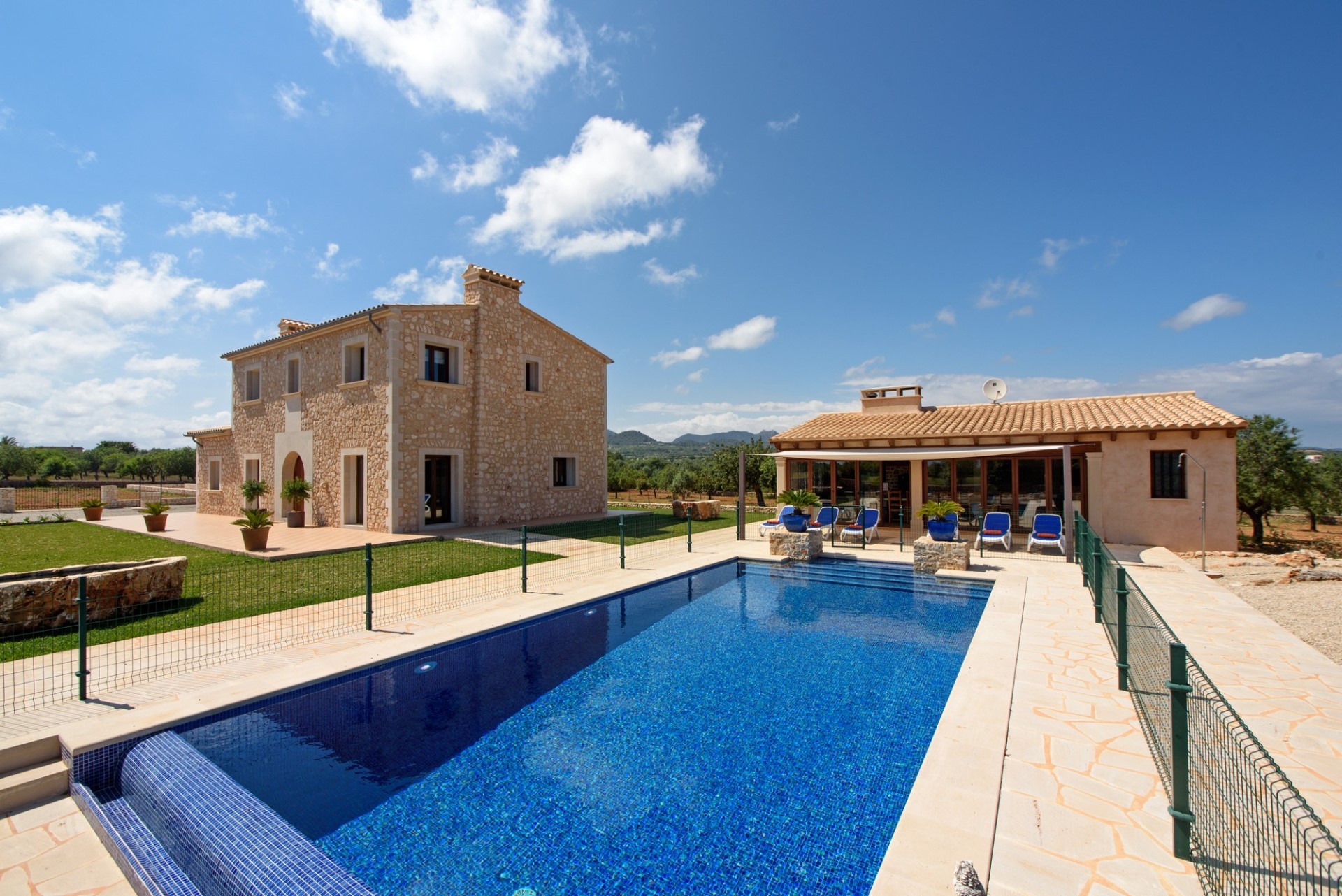 Casa Fonte is a traditional stone built, four bedroom, villa set in the foothills of the mountains at Pollenca. There are various terraces outside with sunbathings and relaxation areas, with facilities including a gas barbecue, outdoor showers and a saltwater swimming pool. This villa offers everything you'll need to keep the whole family entertained, including a football table and kids play area. Take a look to find out more about this villa!
Does Mallorca Sound Like The Escape You're Dreaming Of?
If Mallorca is sounding like the place you need to head to, why not take a look at some of our other many beautiful villas in the area to get a good idea of exactly what you're looking for? In need of a little more guidance? Get in touch with a member of our team today for them to help steer you in the right direction! See more of our villas in Mallorca here!