Welcome To Mallorca
If you love the purest of blue seas and clear sunny skies, with sandy shores stretching for miles on end, combined with a magnificent mountainous backdrop, then Mallorca could just be the dreamy destination you've been waiting to discover.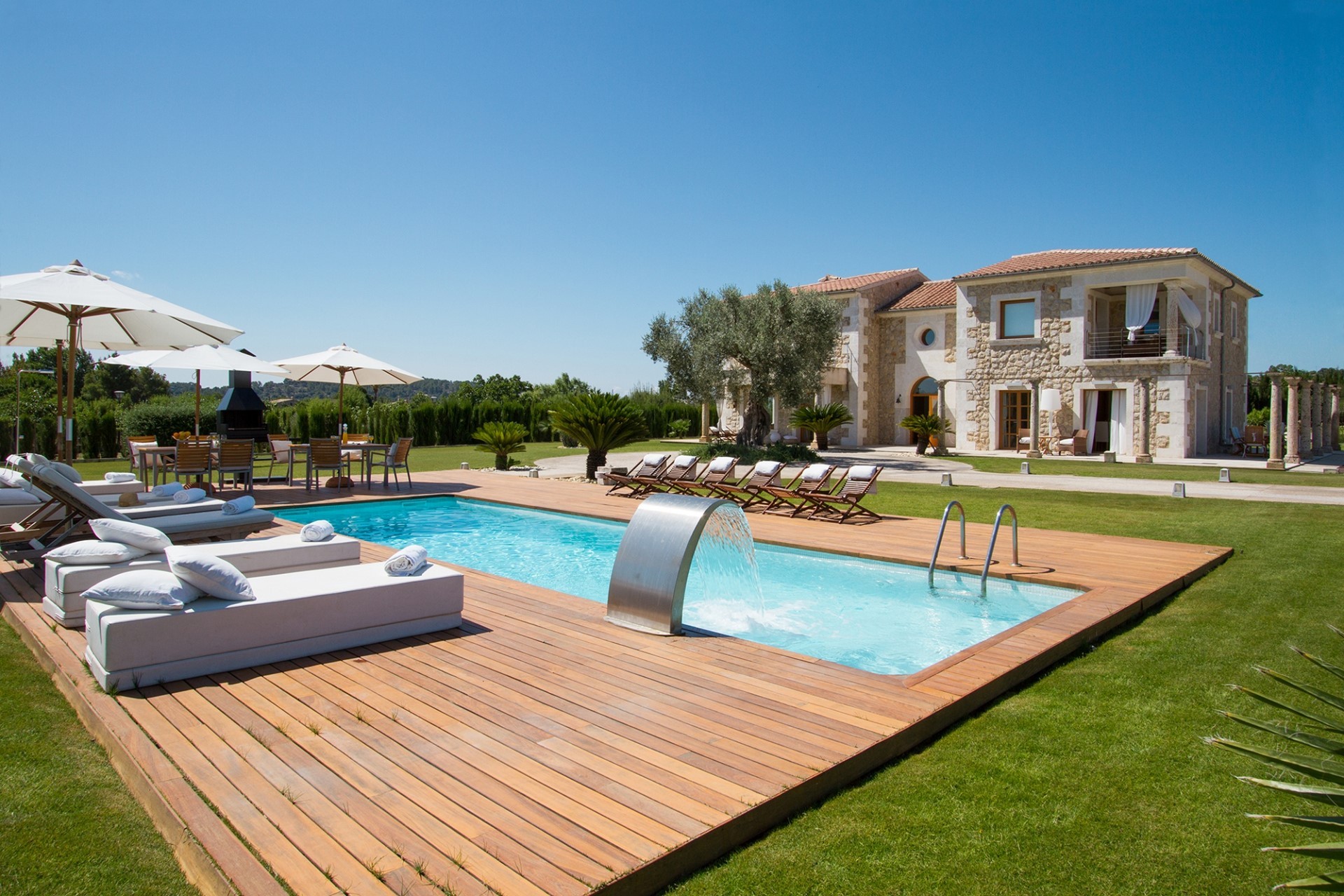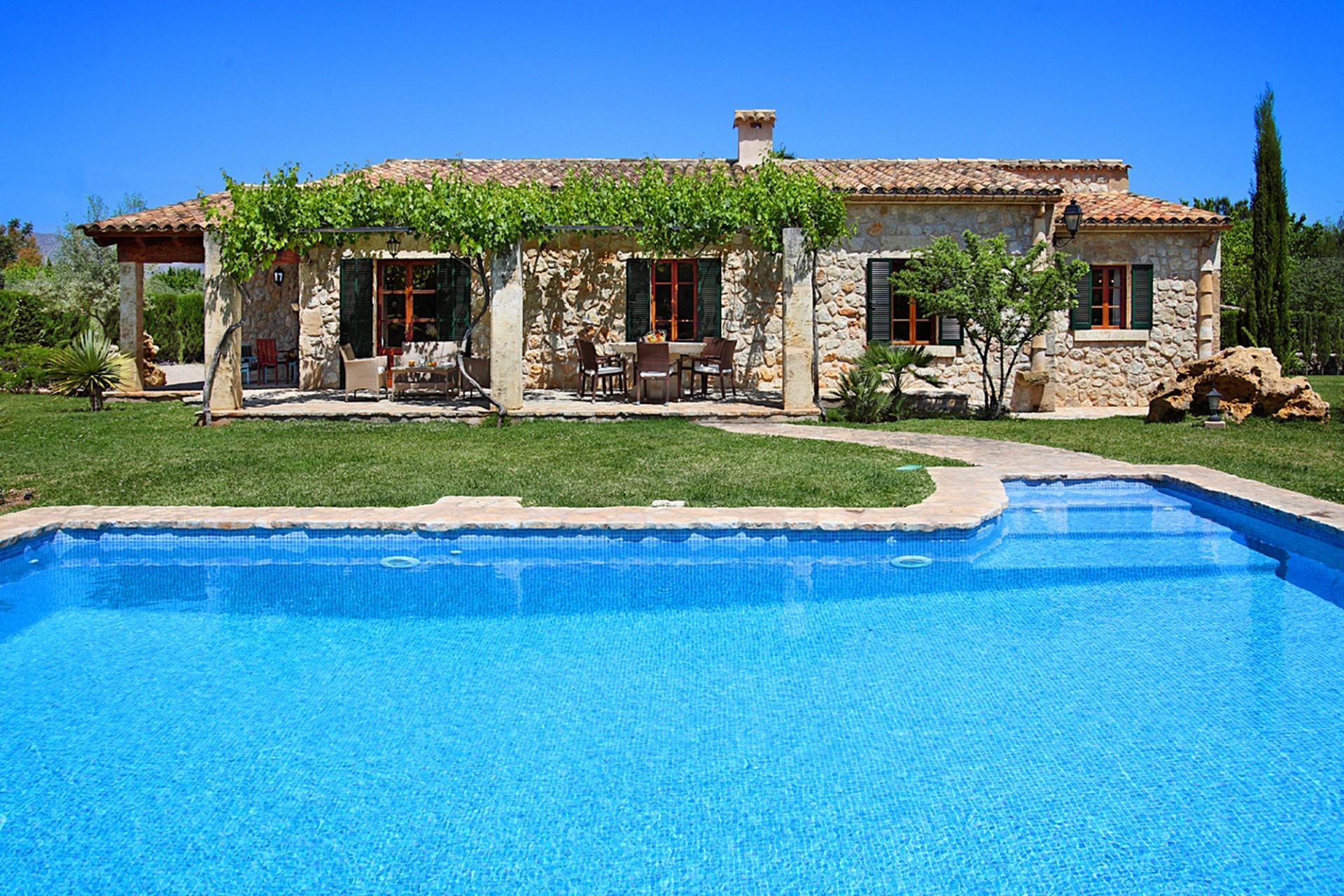 Mallorca is the largest island of the four Mediterranean Balearics (Mallorca, Minorca, Ibiza and Formentera) and has been a popular tourist destination since the 1920's. Many well-known names have come to find their rest and relaxation upon these golden shores, including the likes of Audrey Hepburn and Elizabeth Taylor. Many well-known authors and artists have also become acquainted with this delightful island retreat, including Robert Graves. It wasn't until the 1950's however that mass tourism grasped the island and it became incessantly popular amongst tourists across the world.
Things To Do In Mallorca
From May to October Mallorca is the perfect beach destination. In fact, across the island, there are 262 beaches with a combined length of over 50km! These gentle sandy slopes truly do go on for miles. Some of our favourite beaches across the island include Cala Rajada, Portals Vells, Cap De Formentor and Illetas. These islands are all perfect for taking a swim in the beautifully clear waters surrounding the island or relaxing with a book on the sandy shores.
There is far more to this island however than it's beautiful coastline and beaches; in fact, outside of the summer months, it's the perfect destination for activity holidays. Walking holidays are one of the most popular reasons for people visiting outside of the summer months. There are over 400km of hiking trails across the island, covering a wide range of terrains; from those treks across the mountains to the much gentler slopes.
Cycling across Mallorca is equally as popular as walking and every year the island welcomes thousands of different people on their bikes, including the likes of Team Sky and Bradley Wiggins, as they tackle these spectacular mountain roads. The most challenging route is Sa Calobra, a 10km ride with 26 hairpin turns, 668 metres of climb and a 7.1% gradient.
Since Mallorca is an island surrounded by warm blue Mediterranean seas, activities fall into two neat categories – what you can do on land, and what you can do at sea!
Fishing trips
Fishing in Mallorca specialises in deep-sea big game fishing – especially giant bluefin tuna, which can weigh in at over 500 pounds! There's a choice of boats – a Rodman 30, with a cruising speed of 22 knots, or a Sunseeker 37 Sportfish with a cruising speed of 28 knots. Choose from bottom-fishing, big-game fishing and family fishing – and excursions include a fully qualified skipper, fuel, fishing gear, bait, insurance, soft drinks and beer.
Port d'Alcudia
+34 670 269 626
Mallorca Water Sports Centre
Here you'll find a great choice of water sports, including the incredibly exhilarating new sport of fly boarding, in which pressurised water (supplied by a hose connected to the board) drives your board into the air or down through the water. Fly boarding sessions include up to two hours with your Launch-Boat, a personal fly board course with a Certified Instructor, cold drinks and music on the Launch-Boat, waterproof cameras taking pictures and videos, plus free Wi-Fi to share pictures on Facebook or Instagram. You can also jet-ski around the local coastline and go on jet-ski excursions for 30 or 60 minutes.
Cala Nova +34 687 798 473
Evening Sunset Boat Trip
Step aboard the handsome sailing vessel 'Rozamar' and head off from the Port of Pollença at around 6.30pm in the evening for a three-hour sunset cruise. Skipper Jamie will welcome you aboard with a glass of wine or Cava, before sailing out of the harbour to find the very best place from which to watch the sun setting. Along the way, you'll get a chance to visit some of Mallorca's most delightful coves and caves - and if you fancy a dip, you can swim or use the on-board snorkelling equipment and canoes to explore your marine environment. Taking up to 12 people, the yacht is also available for longer skippered charters - and various catering options are available.
Puerto Pollensa +34 674 011 747
Cruise Glass Bottom Boat Trip
Discover a fantastic underwater world when you take a cruise on board this triple-decker catamaran pleasure craft, with underwater windows that give you a panoramic view of marine life below the waves. The trip takes in the nearby Malgrat Islands, which is a designated marine reserve renowned for its sea and bird life. The trip also includes visits to Camp de Mar, Cala Fornells, Paguera and Santa Ponsa, in order to view a whole range of different marine environments. The boat has a capacity of around 20 people, and the main deck is equipped with bar, toilets and entertainment area, as well as plenty of space for sunbathing and sitting back to enjoy ocean and coastline views.
Peguera Bay +34 971 686 849
Zoea Mallorca Diving School
Catering for both beginners and experienced divers, this diving school offers a wide choice of diving programmes, which include a simple three-hour introductory course (minimum age 8, participants must be competent swimmers), diving down to around 8 metres. There are also a number of internationally recognised PADI (Professional Association of Diving Instructors) courses on offer, including Open Water Diver, Advanced Open Water Diver, Rescue Diver and Dive Master. The marine life round Mallorca can be amazing, and dive trips to various spectacular marine reserves can be arranged to suit your interests and experience. The company also runs snorkelling, paddle-boarding and kayaking trips.
Santa Ponsa +34 971 691 444
Hipica Formentor Horse Riding
Located between Sa Pobla and Alcudia bay, Hipica Formentor is easily accessible from Can Picafort, Port Alcudia, Puerto Pollensa and the Palma-Alcudia motorway. Rides start at around 90 minutes, though you can also take a longer three-hour or four-hour ride, which includes a stop for tapas and drinks. There's even an all-day picnic ride into the Tramuntana Mountains, finishing at the monastery in Lluc and returning by minibus to the stables. From October until March, the stable offers trail-riding holidays in the Tramuntana Mountains; personal luggage and food for the horses are taken on ahead and you travel for two or three days in the saddle, staying at the monastery in Lluc and at comfortable refuges. The stable offers lessons and can cater for special events - and the horses are docile, friendly and willing, suiting both beginners and experienced riders.
Sa Pobla +34 609 826 703
Mallorca Hiking - Guides & Tours, Mallorca
Mallorca Hiking specialises in guided walking holidays, excursions and day tours for people of all ages and abilities. Many walks include cultural, food and wine themes - and all hikes can be tailor-made to suit private walking tours, corporate groups, casual holidaymakers and other island visitors. Walks vary in length from two hours to full week-long hiking holidays; they also vary in difficulty from flat, short walks to long steep hikes in spectacular mountain scenery. All guides are full-time residents of the island with in-depth experience of walking, and with extensive knowledge of Mallorca's culture and cuisine, history and heritage. Guided walks can be conducted in English, Spanish and other languages.
+34 699 906 009
T Country Club & Golf Course
Just 12km away from the city of Palma, T Golf & Country Club offers challenges to golfers of all skill levels. The 18-hole course (par 72) measures 6,430 metres takes in open countryside, stands of pine trees, seven lakes and numerous bunkers. You can play one-off rounds of 9 or 18 holes, or become a member, allowing you to play any time. There are also special offers – discounts, junior rates, 'Twilight Specials', plus holiday packages that include hotel stay and golf fees. There's a golf academy, using the latest Flightscope technology and the skills of PGA-certified professionals, with instruction in English, German, Spanish, Italian, French and Catalan. The newly renovated club house has an excellent restaurant and bar, with magnificent views from the terrace.
Calvia
+34 971 130 148
Mallorca Wine Tours
This company is based at the Bodega Jose L. Ferrer vineyard in Binissalem which has been run by the Ferrer family since 1931, producing a variety of white, red and rosé wines. They organise wine trips all over Mallorca, from private tours to open tasting events; these include a Palma wine tour, a Bike & Wine tour, a sunset boat wine tour - and even a helicopter wine tour! Other tours include a Train Gourmet Tour – a four-hour tour visiting two wineries, with wines accompanied by the best Jabugo ham and cured cheeses. There's also the VIP Finca Experience, which invites you to visit traditional Mallorquin fincas – and, on request, a full meal can be prepared at one of the fincas. The Wine Concert Tour includes the Gourmet Tour experience, followed by a concert of your choice in either Jazz, Classical, Swing or Flamenco musical genres.
Binissalem +34 653 528 659
Buillimoto Scooter Guides & Tours
Bullimoto offer guided scooter tours with all sorts of treats included, such as restaurant reservations, yacht charters and picnics. Catering for groups between two and 30, the company has scooter hire shops in both Palma de Mallorca and Port de Soller, with three types of scooters for hire: Vespa Primavera 125cc 4T Automatic (minimum licence required: B, for at least 3 years); Vespa PX 125cc. 2T Manual - a legendary style icon! - (minimum licence required: B/A1) – and a Vespa Primavera 50cc 4T Automatic (minimum licence required: AM/B). All rentals come with two helmets, 24-hour breakdown assistance and third party motor insurance. Fuel is supplied on a full-to-full tank basis and there is no limit to the number of kilometres you can travel. You'll need to show your passport and a full European driver's licence.
Palma de Mallorca +34 871 513 658
Night Life and Great Food
For those holidaymakers looking for something a little more upbeat, they should head over to visit Palma, the capital of Mallorca where over half of the population of the island resides. The town is filled with a multitude of restaurants which offer some of the most delicious local cuisine and a wide variety of shops where you'll be able to purchase some gifts and souvenirs to take home with you. After your days shopping and exploring the town, why not head into one of the many bars or nightclubs dotted around the town. Palma's nightlife is exciting and varied, with live bands playing regularly across many of the clubs and bars. There are so many choices of where to eat, drink and dance that you'll not be disappointed, no matter your interests.
Mallorca is infused with millennia of history, culture and cuisine – and there is a whole generation of top world chefs whose connections with the island have brought them back to explore Mallorca's culinary heritage, presenting their take on the island's recipes through a glittering cavalcade of restaurants. Here's our pick of the crop – and by the way, the star ratings below refer to Michelin stars!
Beach Clubs
Mallorca's beaches and beach clubs are an irresistible magnet for all sorts of island visitors, from billionaires to bohemians, from fashionistas to fun-seekers and sun-seekers – so there's bound to be plenty of places to suit you from the following choice of hot beach-club destinations!
Culture
Another destination which may be of interest in Palma is the cathedral which is one of the islands most significant heritage sites. It was built on the location of a former mosque, with construction beginning in 1230 and this continued for a further 400 years.
All of these destinations are just a few suggestions of things which can be seen and done across the island. Let's not forget the traditional stone built villages which are waiting to be explored, such as Pollenca. There are also many Roman and Moorish ruins to explore, alongside the magnificent Tramuntana mountains which are a stunning World Heritage Site.
An island of spectacular scenery, fascinating history and a rich cultural heritage, Mallorca offers endless possibilities for exploration, days out and discovery.
Cap de Formentor
Located on Mallorca's northeast tip, Cap de Formentor is a rugged peninsula that thrusts out into the ocean, offering spectacular views, quiet beaches and an altogether different atmosphere from the rest of the island.
You can take a rewarding 20-kilometre drive from Port de Pollença, which provides the opportunity to enjoy a challenging drive, remote and dramatic scenery (such as high cliffs and craggy rock formations), and plenty of wildlife. The road reaches the viewpoint of Mirador des Colomer six kilometres beyond Port de Pollença – and there are fine views of a rocky islet offshore.
A nearby path takes you to an old watchtower from which you can see the whole of the Formentor peninsula, as well as the bays of Pollença and Alcudia.The road continues through pinewoods and through a tunnel beneath a mountain, ending at a lighthouse, where there are views all the way to Menorca if visibility is good. It's worth stopping at the newly refurbished Hotel Formentor, which has been served a rich clientele since 1929.
North Mallorca
La Seu Cathedral
Palma is Mallorca's capital, and one of its must-see buildings is its Gothic La Seu Cathedral. Built of golden sandstone, it glows in the sun and seems to soar effortlessly into the blue Mallorcan skies. Work on building the cathedral started in the early 13th century, and the building was constructed on the former site of Palma's only mosque, commemorating a time when the Moors occupied Spain and the Balearic Islands. Work continued on the cathedral for 400 years - and was re-started in 1851, after an earthquake destroyed the West Front.
Later additions were added more recently by the celebrated Catalan architect, Antoni Gaudi, whose stunning architecture provides a number of famous landmarks in Barcelona. The interior of La Seu Cathedral is a masterpiece, with light pouring through a huge rose window 12m across, which is studded with 1,236 pieces of stained glass. There are also fascinating interior works by Gaudi.
Palma
Sineu
Located at the geographical centre of Mallorca, the town of Sineu is famous for its weekly market, which includes livestock, plus a wonderful fruit and vegetable market, selling fresh produce grown on the island. Look out for local tomatoes, olives, oranges, dried figs and apricots – plus wonderful fresh flowers; there are also stalls selling great gifts, such as leather goods, lace, local pottery, basketwork and pearls.
Local restaurants (especially those located in cellars) are a favourite of local farmers on market day, and they'll welcome you when you join them for a late breakfast or lunch. Then, if you fancy some cool, cerebral culture as a contrast to the bustle of the market, investigate S'Estacid, a fascinating modern art gallery based in the old station.
In fact there are a number of historical buildings in Sineu worth visiting, including the Town Hall, formerly the Convent del Minims (founded in 1667), which has impressive Baroque cloisters. Sineu hosts events throughout the year, including one of the oldest Spring Fairs in Mallorca (established in 1318) held on the first Sunday in May. The 15th August is another big festival day for Sineu.
Mallorca
Soller Botanical Garden
The Botanical Garden near Soller is testament to the island of Mallorca's amazing climate, which is perfect for the cultivation of so many exotic shrubs, flowers and trees. You'll find them in abundance at the Botanic Garden, which is located on a country estate called 'Camp d'En Prohom', where they work hard to to preserve rare and endangered plant species under threat in the Balearic Islands, as well as building and conserving one of Spain's most extensive wild flora seed banks.
The Botanical Garden of Sóller are planted out in distinct sections, which helps visitors to understand and appreciate such a vast gathering of diverse greenery – and you'll find categories such as Flora of the Balearic Islands and Flora of Other Mediterranean Isles, including Corsica, Sardinia, Sicily, Malta and Crete. There is also an ecological farm, an orchard, plants for medicinal purposes, and aromatic plants. The Museum of Natural Sciences is also located in the gardens.
Soller
Botanicactus Botanical Gardens
Botanicactus has established itself as one of Europe's largest and most significant botanical gardens, with an amazing variety of plants growing within its cool and leafy environs. Of particular interest are its impressive collections of bamboos and palm trees, as well as tropical plants that grow in abundance round a lake in the grounds.
Botanicatus also grows dozens of varieties of cactus, which can take many years to reach maturity. The gardens were opened in 1989 – and Ses Salines was chosen specifically because of the scarcity of rains in the area. As a result, the cacti flourish in the dry and sunny climate, and the landscape includes raised terraces, which have been specifically designed and placed to protect the plants from strong winds..
Ses Salines
Cuevas del Drach
A spectacular cave system deep underground, the caverns known as the Cuevas del Drach are a captivating visitor experience, and take you into the heart of an amazing underground world full of space, colour and extraordinary rock formations. There's a guided tour, which takes about an hour, and covers a distance of around 1,200 metres. The journey includes a boat trip across an underwater lake, and you'll experience the sounds of classical music played live, creating extraordinary aural effect in their cavernous surroundings.
The temperature inside the cave system is about 21°C and the humidity is around 80%. The caves have been known to man since the Middle Ages, and they were thoroughly explored during the 19th century by various intrepid explorers. By the middle of last century, they were open to visitors, with the added reassurance of electric lighting!
Palma Aquarium
Palma Aquarium is a treat for adults and children alike, with a range of experiences that will delight the kids and captivate parents. For those who want to experience sea-life up close and personal, the Touch Pool allows you to touch sea creatures and learn about them by way of a totally interactive experience.
You can also observe sharks and other sea-life from the safety and comfort of observation areas or from a glass-bottom boat. And, if you're a fully qualified diver, you can immerse yourself in totally aquatic surroundings in 'Big Blue', the biggest shark tank in Europe. All the corals at Palma Aquarium are real, and the Aquarium is a leading world pioneer in the controlled cultivation and growing of rare-breed coral from all round the world.
Palma
Es Revellar Art Resort Galleries
If you love the idea of combining art and nature tranquil surroundings, you'll love this 15th century Mallorcan country estate and exclusive hotel complex - which is surrounded by beautiful gardens with paths winding through them, plus there are hidden corners for contemplation and relaxation – and everywhere you look there are absorbing works of art: sculptures, marble columns, ethnic artworks, installations and antiques, all designed to delight the eye and soothe the soul.
In essence, the entire estate is devoted to the artistic expression of 'Land Art', in which art and landscape are viewed together to create a unique emotional response. Guided tours are available on request, and Art Nights plus gastronomy events take place regularly.
Campos
Cala Sa Nau Beach
Mallorca is full of secret places – if you know where to find them – and this wonderful beach at Cala Sa Nau is an idyllic place to escape to, free from crowds, distractions and noise. Simply head three kilometres north of Cala d'Or to this tranquil bay, which is surrounded by fragrant pine trees that create a green and fragrant backdrop to the beach. If you want to relax in decadent bohemian comfort, you can hire super-comfy bamboo sun-loungers – plus there are well-maintained showers and toilets to ensure that your visit to the beach is entirely comfortable and civilised.
There is also an atmospheric and welcoming beach bar that sells drinks and snacks. You'll need your own wheels to get there, and car parking costs just €3.50 for the entire day. You can also take boat trips from the beach, for delightful ocean views of the coastline.
Cala d'Or
Lluc Sanctuary
Without doubt, this is Mallorca's most sacred site - a former monastery in a spectacular setting in the Serra de Tramuntana mountains in Mallorca's spectacularly rugged north west region. Lluc has been a centre of pilgrimage since the 13th century, with holidaymakers and pilgrims alike coming to pay their respects to a statue of The Virgin, known as 'La Moreneta' ('the Little Dark One'), situated in a chapel splendidly decorated with the arms of every town in Mallorca.
There are daily concerts by Es Blauets choir (named after their blue cassocks), which was established in 1531 – and having sampled their soaring secular and sacred music, you can explore the monastery, which has a lovely rockery and botanical garden in the grounds. You can also stay at Lluc in total comfort, with all the 100 'cells' featuring en-suite bathrooms. Within the former monastic complex, there are several restaurants and bars, plus a fine museum.
Overall, this really is a fantastic destination with something for absolutely every member of the family to enjoy.
Falling in love with the sound of Mallorca? Why not take a look at some of our exquisite villas dotted around the island.
Key holiday facts
Climate - average annual temperatures are 21°C on the coast, with 300+ days of sunshine (July and August are hottest).

Beaches – there are 262 beaches on Mallorca, with a total length of 50 km. Many of them are ideal for safe swimming, with warm, clear waters and gently sloping sand. Our recommendations for the best of the bunch are: Cala Rajada; Portals Vells; Cap De Formentor and Illetas.

Distance from the UK - it's easy to get to Majorca, with a flight time of around 2 hours and 30 minutes, and there are direct flights from most UK airports. Palma airport is only a few minutes from the main family resort areas of the island.

Things to do – there's plenty of choice for happily occupying your time in Mallorca, especially when you consider that there are over 3,400 restaurants, over 40 marinas, over 400 km of hiking trails – and with the increase in olive-growing, 'olive grove tourism' is rapidly increasing in popularity!