Luxury Holidays Barbados
Ranging from St Lawrence Gap in the South, famous for its fine restaurants, lively nightlife and brilliant shopping up to Speightstown in the North. Visit the sidewalk vendors offering their fresh fruits and vegetables, or the fishermen unloading their catch along the jetty to appreciate the local characters and lifestyles, then move on to visiting the friendly sales staff in those more modern shops and restaurants which can be found dotted around.
If you instead travel to the East Coast of Barbados you'll see the huge Atlantic waves crashing along the shore, making these still beautiful beaches more suitable for walking and sunning yourself than those with a keen interest in swimming.
Luxury Villas in Caribbean Paradise
Set on the Sandy Lane Estate, Windward is an entirely luxurious 5 bedroom villa and is decorated to the highest standards. Everything about this palace is boised and it has many features which will grasp your utmost attention. As you gaze at it's classically proportioned facades, the magnificent double staircase sets the scene for it's grand interiors. Other features include a swimming pool and seating area, as well as mature gardens. This magnificent villa is based just fifteen minutes walk from Sunset Crest and Holetown, where you'll find all local amenities.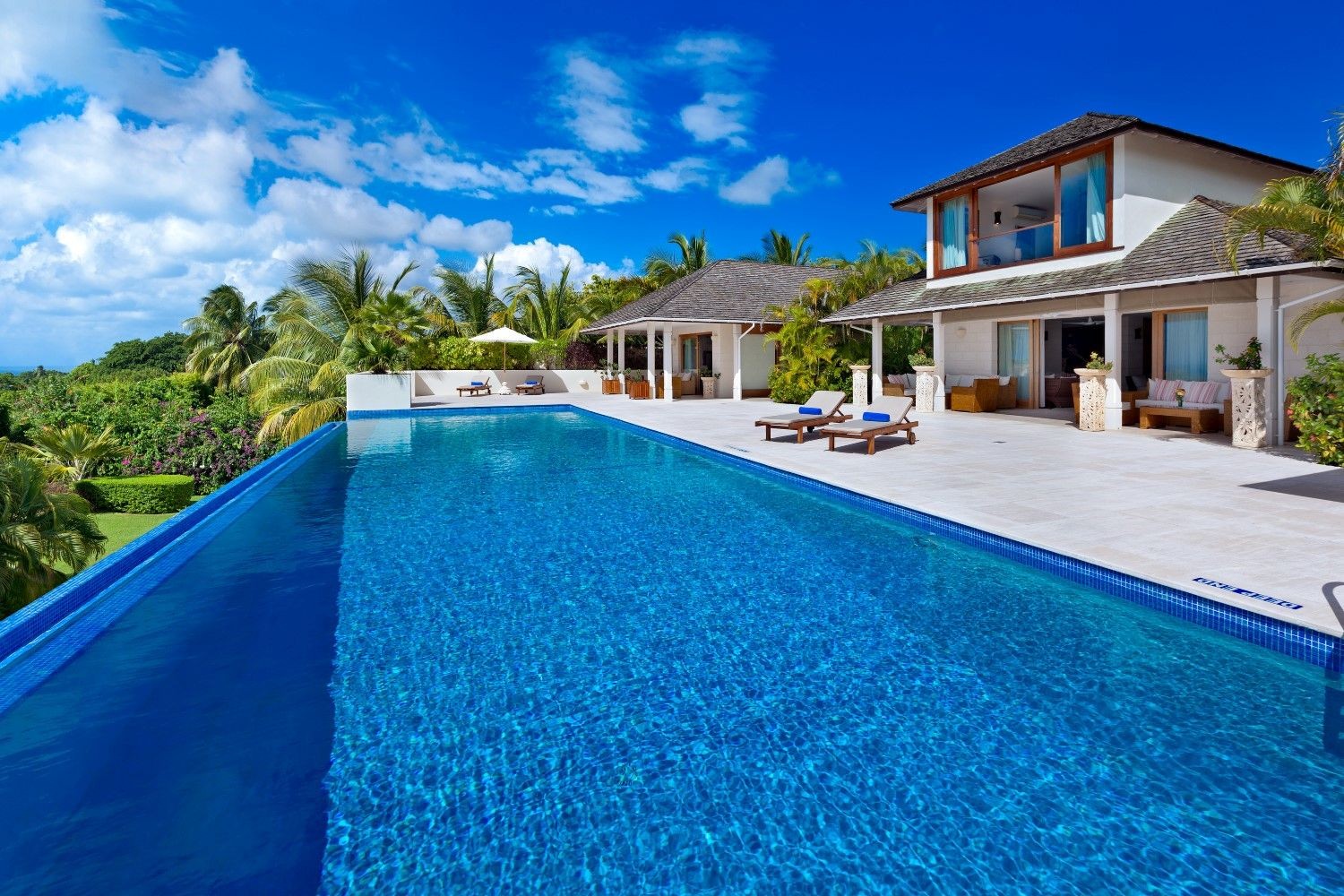 Tom Tom is a stunning villa featuring that all-important infinity pool, which offers limitless and unhindered views of the ocean and sky. This is just one of the things which makes this luxury villa unique. This villa offers five generously proportioned en-suite bedrooms all together as well as all those home amenities you'll find yourself needing. There's a barbecue available too for when you fancy al fresco dining. This villa's tropical gardens are beautiful and there's everything you need here to relax in peace.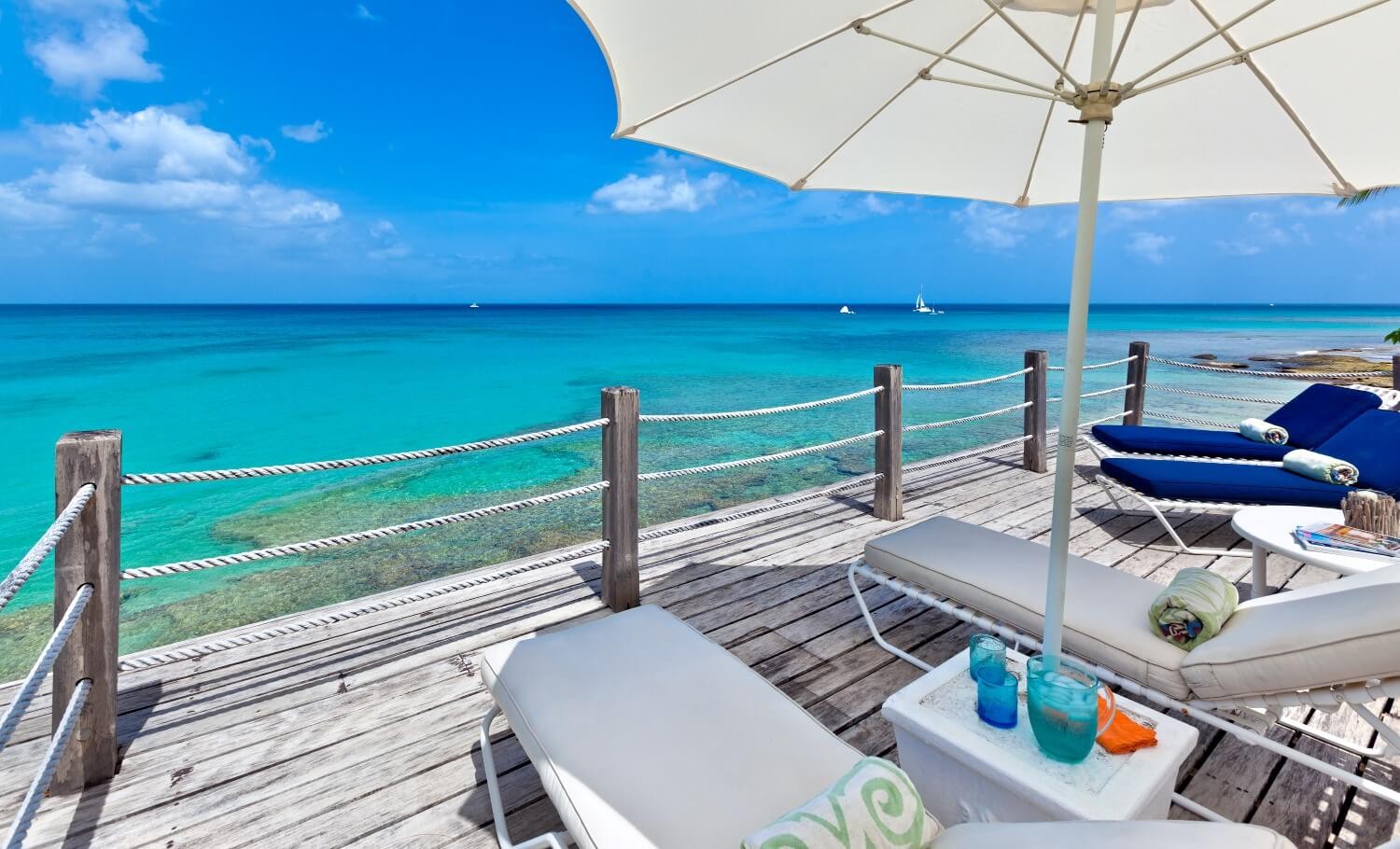 This captivating beach house, Easy Reach, is set in a beautiful woodland area, right at the heart of where the island meets the sea. Pine ceilings indoors and on the outdoor veranda are complemented by bleached wooden decking on a spacious patio, so close to the ocean it feels as if you could reach out and touch it. This beach house offers three bedrooms, each spacious with King sized beds and decorated to the highest of standards.
Barbados Villa Rentals
We have a diverse selection of luxury holidays in Barbados available on the island. From your beachfront apartments to ten bedroom villas, there's something for everyone to be found here.The most popular area of the island is the West Coast, alongside the famous Sandy Lane Hotel. Whether you to opt for a property right on the shore, or wish to head further back from the beach and explore those larger villas with golf courses and plenty of landscape available for you to wander. Each of our Barbados villa holidays is different and they range from modern and minimalistic styles to the more traditional Bajan.
If you're falling in love with the idea of escaping to the sunny shores of Barbados, why not take a look at some of our other properties, such as villas, townhouses and apartments, in the area? Are you in need of some more guidance to help steer you in the right direction and ensure you choose the holiday of your dreams? Why not get in touch with a member of our experienced team who are here to offer you a helping hand! Discover more about Barbados or see our full villa listings.