Simply perfect!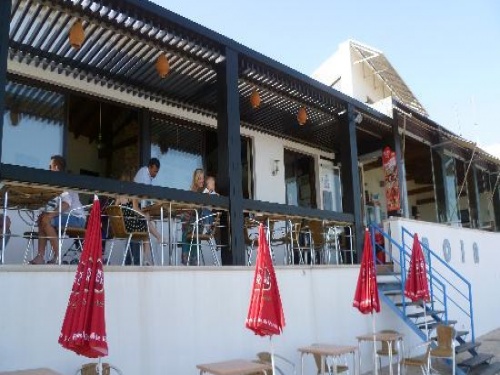 One of the great pleasures of staying or living in the Algarve is that you're never very far from the sea. And that means you're never very far away from somewhere serving up delicious seafood, too. We're really spoilt here at Unique because we have so many great restaurants nearby, all offering fantastic Portuguese cuisine.

However, there always seems to be somewhere new to find and recently we came across a real gem: Boia Bar in Salema. Salema is a really pretty fishing village of white-washed cottages and cobbled streets in Western Algarve. Boia Bar overlooks Salema's long sandy beach. This lively little restaurant has a reputation for serving simple but beautifully prepared food. There's a wide range to choose from (the piri-piri chicken is excellent) but the undeniable stars of the show are the fish dishes.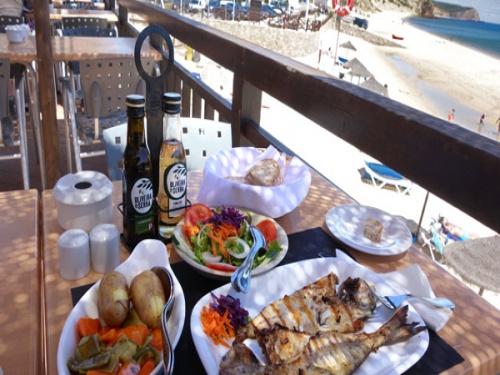 Take our tip: settle down on the beachside terrace, let the delightfully cool sea breeze waft over you, and watch the boats as they bring in the latest catch. Minutes later you'll be able to choose dinner from the haul. The fish is so fresh at Boia it still tastes of the sea.
Once you've made your choice, the cheerful staff will get to work grilling your fish in front of you. You can trust us when we say you won't want your fish any other way: simply grilled with a grating of coarse sea salt. Perfect!

The ideal accompaniment is an equally simple salad of onion, cucumber and tomatoes tossed in oregano leaves. Wash it all down with Boia Bar's house white: a crisp but fruity vinho verde. It will be served up as cold as the Atlantic breakers surging just a few yards from your table. Then mellow out as the sun sets over the ocean – Boia Bar is definitely a place to linger.
• Boia Bar can be found at Rua dos Pescadores, 101, Salema, Western Algarve. Open 10am to midnight. Contact 00 351 282 695 382, www.boibar.com