Autumn in The Algarve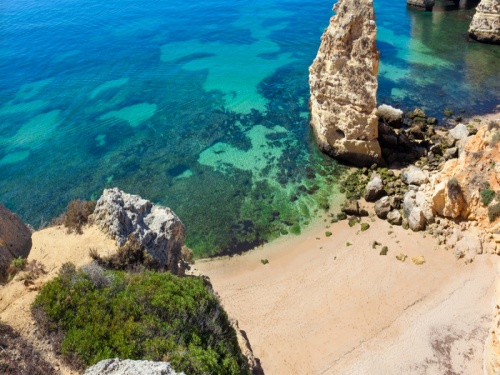 September and October are perfect months to visit - the crowds have gone and the weather's still wonderful!

There's nothing quite as restorative as a quick autumn holiday and the chance to get some welcome warmth and sun before winter – so here are some great reasons why the Algarve is the perfect Autumn destination, especially for a half-term family holiday:

• Be there in no time. It's a short (3 hrs) flight from the UK, and flights are much cheaper at this time of year, plus you're in the same time zone when you arrive, and it's never far from the airport to your villa. Leave the UK on a 9am flight and you could be enjoying lunch at the beach!

• Autumn sunshine. The Algarve boasts over 300 days of sunshine every year - and during September and October, the temperatures are in the mid- to high 20s in the shade, and often get up to the mid-30s in the sun – plus the sea's still warm enough to swim in

• The crowds have gone. The beaches will be quiet (great for long, relaxing walks), the villages and towns have returned to their true non-holiday season character, plus bars and restaurants are quieter, and especially appreciative of your custom.
• Top watersports. There's a huge choice of fun family watersports to enjoy, including windsurfing, kite-surfing, wakeboarding – and kayaking.

• Walking and exploring. The temperatures are perfect for biking, hiking and exploring - plus the countryside enjoys a second springtime, with the return of greenery and wildflowers.

• Birdwatching. It's migration time for many bird species, and Ria Formosa Natural Park is the autumn home for up to 20,000 water birds. There's a Birdwatching Festival at Sagres from September to October, with workshops, field trips, boat trips and environmental education.

• Tennis and golf. Autumn's lower temperatures make it a good time for outdoor sports activities such as tennis, with lower green fees for golfers. The celebrated Portugal Masters golf tournament is at Vilamoura from October 9th to the 12th, with players competing on the longest 18-hole golf course in the country. Admission is €20.

So with autumn providing such a warm welcome in Portugal, now's the time to take time off, enjoy time out under a warm sun and blue skies – and spend time with the family enjoying Algarve out of seas.