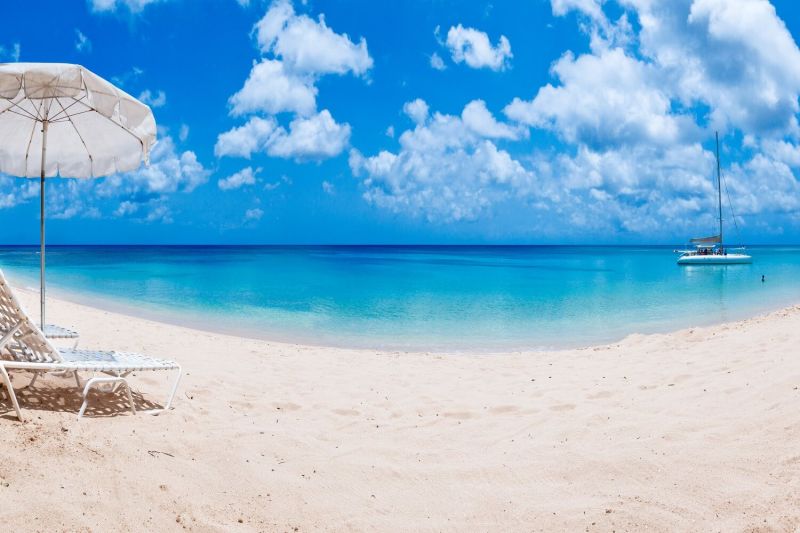 People have asked us why we've left the comfort of the Algarve in an arduous quest in search of new villas across the other side of the world… three things swayed us:
sugar-soft beaches
crystal-clear blue waters
winter sun
So whilst we still don't think you can beat the Algarve - this month we're adding villas in Barbados to the Unique Portfolio… we hope you'll like them.
More about what we enjoy in Barbados…
The fact that the captivating tropical paradise of Barbados can be anything you want it to be; for example, if you're after luxury, the West Coast has the best beaches, calmest waters and fabulous holiday destinations such as Sandy Lane Hotel, Colony Club, The Sandpiper and Coral Reef Club. Here, you'll also find top tennis clubs and golf resorts, fine restaurants and sophisticated bars.
Getting down with the locals in a rum shack… or two!
There are around 1,500 rum shacks on the island, and they're great places to meet the locals, who will invariably make you welcome and treat you like one of their own.
Party time at the Friday night Fish Fry
A trip to Speightstown, in the north of the island, will give you a true taste of island life, with bustling local markets cheek-by-jowl with chic boutiques and chilled-out bars, where it's always party-time.
And of course, Bajans love to dance and party (or as they say: "We like wukkin' up bad!"), south-coast Oistins on a Friday night, where the locals have their weekly wind-down after the working week. They call it a 'Fish-Fry', and while you can certainly enjoy some fabulous freshly-fried sea-food from street vendors, you'll probably find yourself wukkin up bad with neighbourhood Bajans at a local dance-hall, bar or impromptu party – don't plan for an early night!
History & Heritage
if you want to escape the crowds, there are plenty of quiet beaches, peaceful historic plantation houses, wildlife reserves and tropical gardens, where you'll meet the true spirit, history and heritage of Barbados.
So when you come to Barbados and stay in your Unique Luxury Holidays villa, enjoy the sun, enjoy the pool and the beach; but most of all,uniq enjoy the island of Bim – it is unmissably sweet fa so!