Villa or Hotel? Why Our Private Villa Holidays Offer You More!
When you're looking to go on holiday abroad, one question which may come up quite frequently is "villa or hotel?". There are many benefits to both, of course. However, if you're looking for a relaxing private break then a private villa holiday could well be the answer for you.
Here we'll take a look at some of the benefits of having a private villa holiday, which are well worth the cost of renting one:
Use Of Your Own Pool -
Picture that typical holiday scene. It's the middle of summer, 35 degrees and you're going for a much needed dip in the cool waters of the swimming pool. You walk around the pool trying to find an empty sunbed to no avail and, eventually having found an empty spot to put down your towels, climb down the ladder into the pool. Finally, a moment to relax! As you close your eyes and enjoy the feel of the water rippling around you, a torrent of water splashes across and lands on you, abruptly disturbing you from that relaxing moment. Looking across the pool, you see the large crowds of people, children playing and splashing, large crowds messing around...and you realise that not a moment of true relaxation is going to be found here. It's simply far too busy.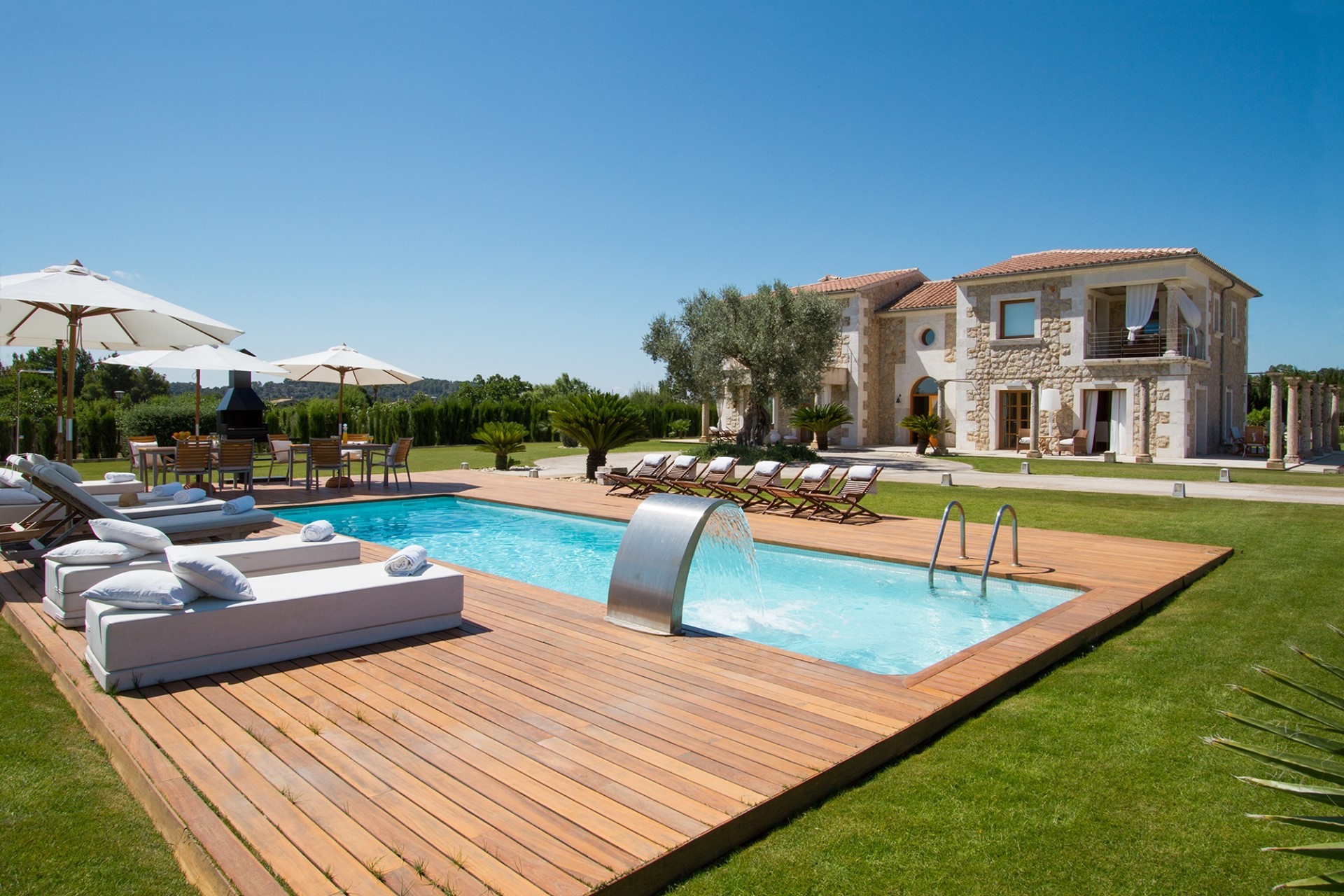 Now imagine the scene a little differently. You've had your choice of many relaxing sunbeds, placed your towels down and looked across at the empty pool. It's only you and your family or friends that have joined you in the villa with a vast space of water to fill. There's plenty of room to sit and soak up the sun around the edges of the pool, or to relax in there and set your own rules. It's a much more relaxing and enjoyable experience all round. Now, which of these scenarios would you prefer? Because we certainly know what we'd choose!
Your Own Space Around The Villa -
It's not just the pool that you'll benefit from having extra space in, it's the entire villa itself.
Not only will you experience luxuries such as having your very own bedroom, ensuite bathroom, a separate living area and many other rooms for entertainment - with many of our villas offering facilities such as a cinema or a games room featuring your very own pool table, plus many other areas throughout your amazing villa!
In a hotel, these amenities may all be available however you'll be sharing them with many strangers. Whether you're waiting in large queues to use the pool tables in the evenings or simply just sitting in a communal lounge area, none of these things will offer the same feeling you'll get from having all of this and much more on hand and available to you privately. There's nothing quite like not having to share and having access to a five star, high quality, luxurious property all to yourself.
The Cost -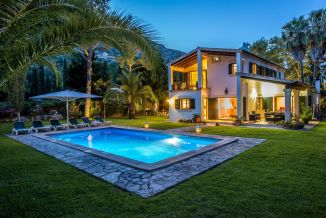 The cost of renting a villa works out much better value for money when compared to a small hotel room. The amount of space you have to use and the facilities available are vastly greater than those you'd find inside a hotel. Many of our villas offer a minimum of four bedrooms, with some as much as eight or even higher. Why not gather a group of friends and divide the cost up between you? This is likely going to work out much cheaper than booking a hotel of the same high standards! Plus the access to all of the amenities to yourselves, there are so many reasons why a villa is going to be a more cost effective option for you.
Privacy All Round
The privacy aspect is possibly the most appealing factor of renting a villa. They tend to be in much quieter locations on the outskirts of town, with less noise and fewer crowds. That's not to say you're not close enough to access all local amenities, visit the bars and restaurants and have a
fantastic time in the busier areas, but more that you've the opportunity to get away from it all and enjoy the quieter lifestyle once you return back to the villa.
Family Friendly -
For this reason villa's could also be perfect for families to get together, particularly where younger children are involved. Being out of the way means that they won't be awoken by lots of loud noise in the early hours, whereas if you were in a hotel surrounded by bars and nightlife you'd be likely overwhelmed by lively people enjoying their holidays late at night. Not only will the children not be disturbed by a lot of noise, but they also won't be disturbing anybody themselves if they're going to be waking up early and running around playing. It allows them the opportunity to enjoy themselves without the worry of disrupting the holiday experience for strangers. Having a secluded villa not only offers this low level of noise disruption, but also takes out some of the concerns parents may have of their children becoming lost in large crowds. Surrounded by just family and friends, they'll be able to relax a little more and enjoy themselves.
Home From Home -
A villa will generally feel much more homely and, as you're alone and enjoying the privacy, you'll often feel like you're able to relax a lot more. Our villa's are all furnished to an incredibly high standard with rooms to suit everybody's needs. The bedrooms are all absolutely lovely, but you don't need to spend time sitting there to relax. With access to comfortably furnished living rooms, you'll be able to truly make yourself at home and enjoy your time inside the property.
So, are you beginning to picture a week or two in the villa of your dreams?
These are just a few of the many reasons to consider booking a private villa holiday through Unique Luxury Holidays. To see which villa could be for you and to find out more about what our villa holidays can offer, get in touch with a member of our team today!