Check Out These 5 Villas That Actually Are On The Beach In Barbados!
There are many reasons to stay on the West Coast and our beach villas Barbados are listed below that are all either on the popular beaches of Barbados, or a stone's throw away.
Did you know Barbados is known for wonderful beaches, Mount Gay Rum and the exotic national dish for Barbados that is Cou-Cou and flying fish? We offer villas available on the West Coast of Barbados because The Caribbean is one place everyone should visit. This is due to the Platinum Coast that has clear warm water and golden sands.
The luxury villas located below will be such amazing places to stay because they really are on the beach! Find more information below about the properties with a sea view!
This beautiful Modern Beach House is situated right on the ocean in Mullins Bay, conveniently near to historic Speightstown. The wonderful location of Speightstown, also known as Little Bristol, is the second biggest town centre in all of Barbados.
Easy Reach is a traditional, captivating beach house. It is made up of wooden decking on the outside and wonderful pickle pine ceilings indoors, this is the ultimate on the beach home you've always dreamt of.
This beach house is 1.5 km from local shops in Speightstown, 4 km from local golf facilities, 0 km from the beach and only 33 km from the main airport. Easy Reach is a beach side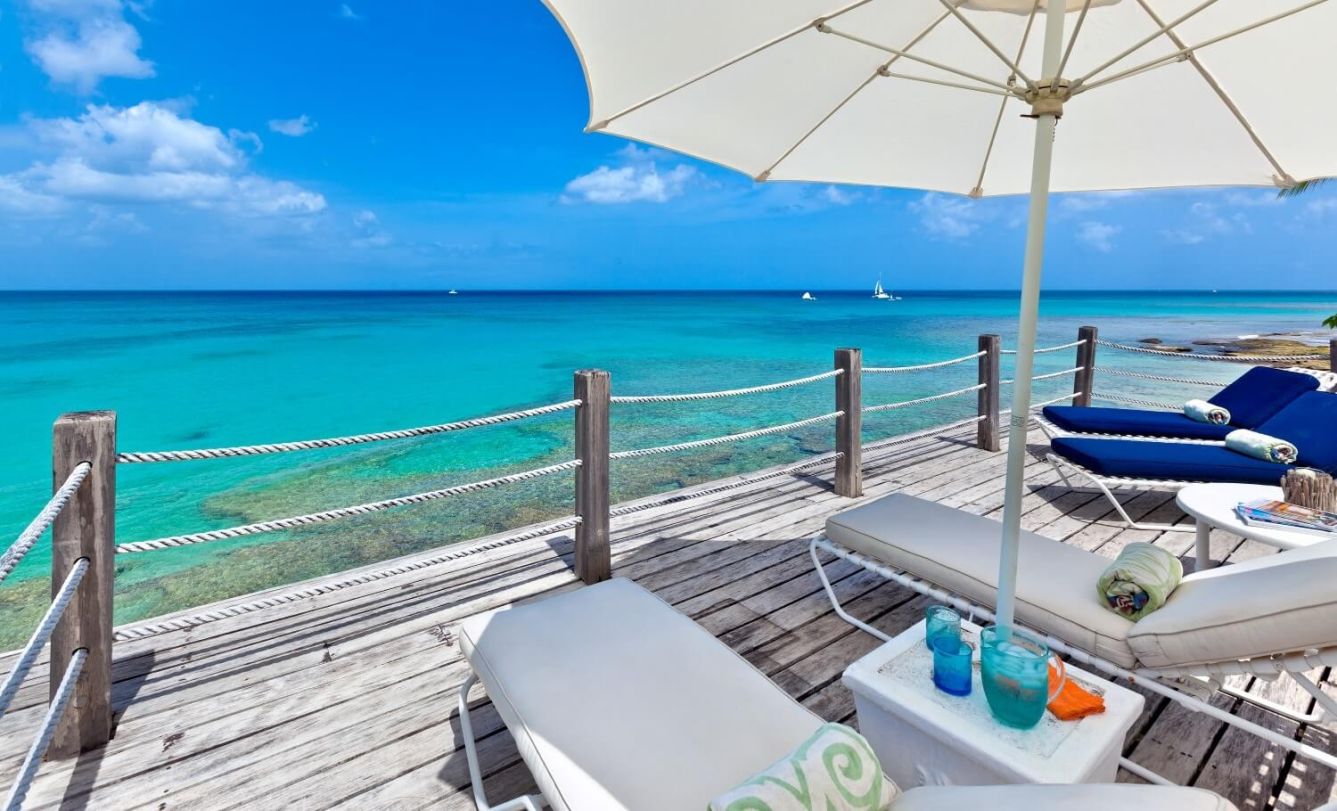 Landfall is a traditional Barbados villa that is around 12,000 square feet and offers both unique experiences that can be found in and outside this villa. The backdrop to this villa cannot be understated and it really is unrivalled due to the natural beauty the backdrop offers opening to one of Caribbean's most beautiful beaches.
Landfall is based in Sandy Lane and is a short walk to Holetown. Holetown is a small town located on the Eastern Coast of Barbados. This small town is home to one of the oldest constructions on the island and the St James Parish Church can be found here which was built in the 1600's.
This traditional villa is 2 km from Holetown, 3 km from local golfing, 260 m from the beach that is on view in the villa and 26 km from the nearest airport.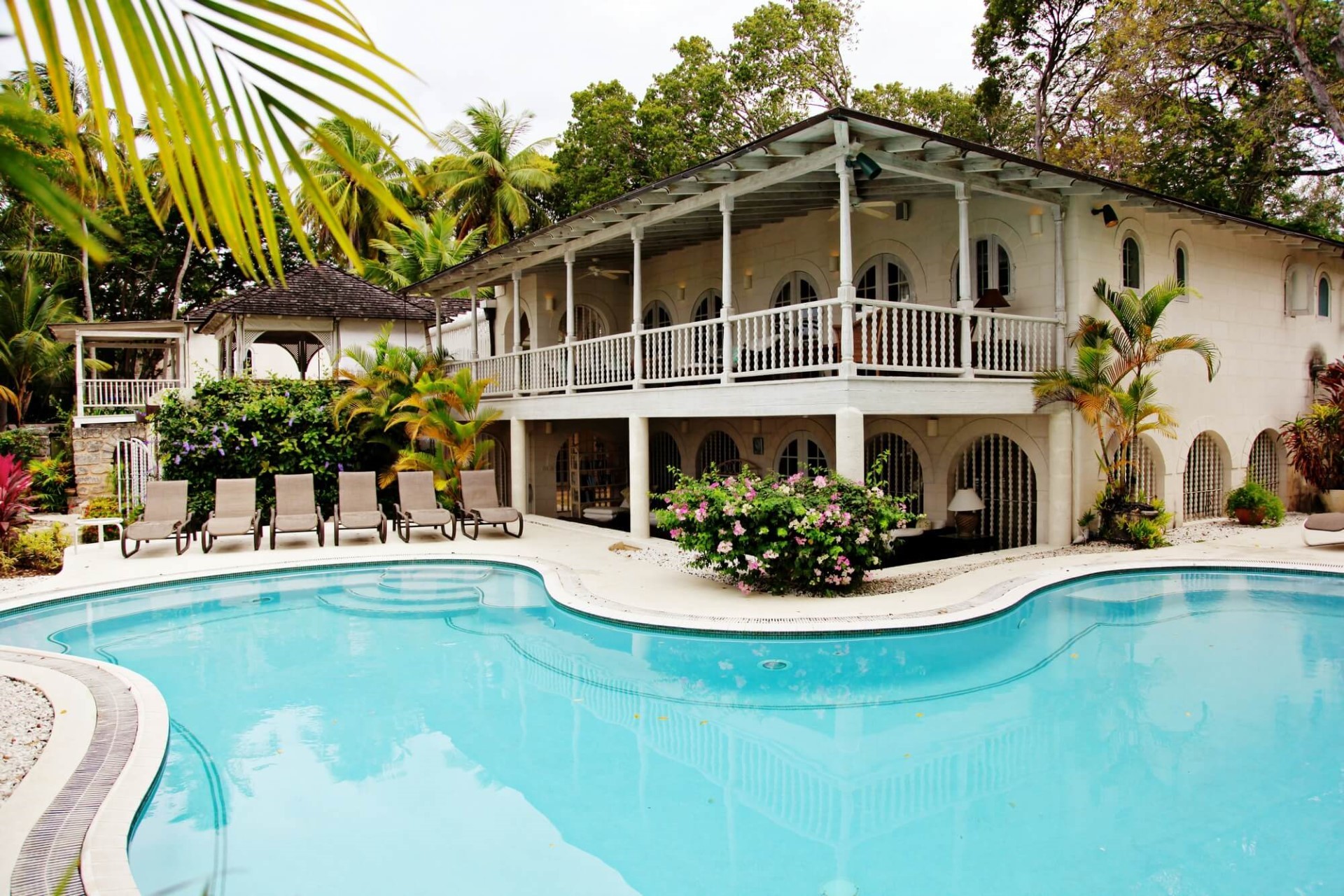 Caprice is a classic colonial style villa with a modern feel. This magical villa has sea views, a plunge pool, accompanied by its very own superb miniature waterfall. Caprice has 4 bedrooms to fit all of your wanted guests in.
Directly on the beach based at Reed's Bay in St. James. All shopping, cafes, restaurants and entertainment can be found at the towns of Speightstown and Holetown not far away. The beach is only a couple of steps from the coast and the sunsets that you can find on Reed's bay are spectacular.
This wonderful villa is located 5 km from shopping facilities, 2 km from local golf courses, 0 km from the beach and 30 km from the airport.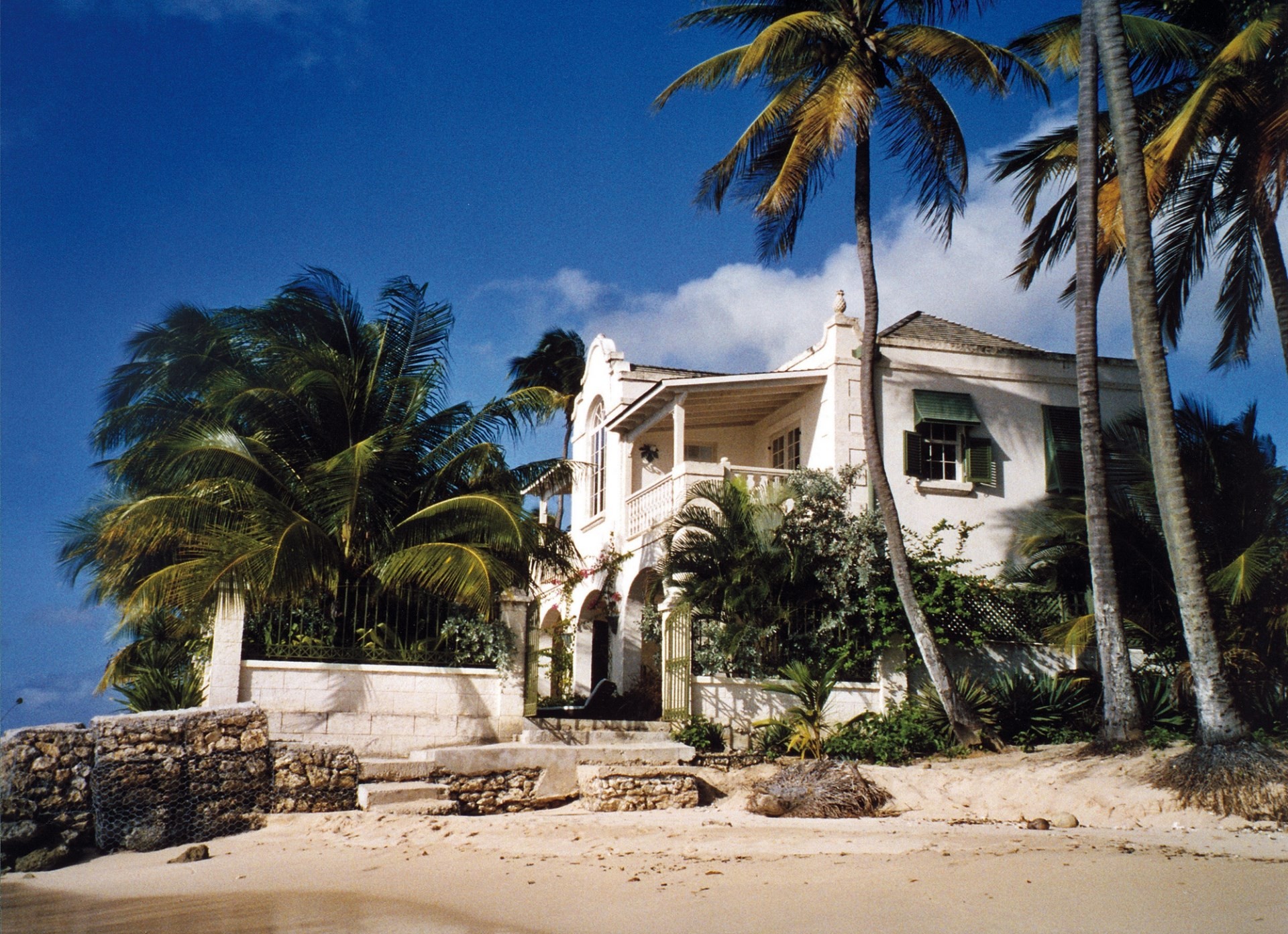 St Helena is an old Colonial style villa with marble floors that gives this villa an elegant feel. St Helena is fully staffed and with the villa you'll get a butler, laundress, cook, maid and gardener.
This property seats no less than 14 guests to enjoy what this property has to offer.
St Helena has beautiful tropical gardens with a large swimming pool and an adjacent water fountain to be enjoyed.
This is villa is situated at a beachfront location at Old Queens Fort, St James. It is just a few minutes drive to the shops, bars and restaurants of Holetown.
This property is 2 km from local shops and bars, 3 km from local golfing facilities, 0 km from the beach and 29 km from the main airport.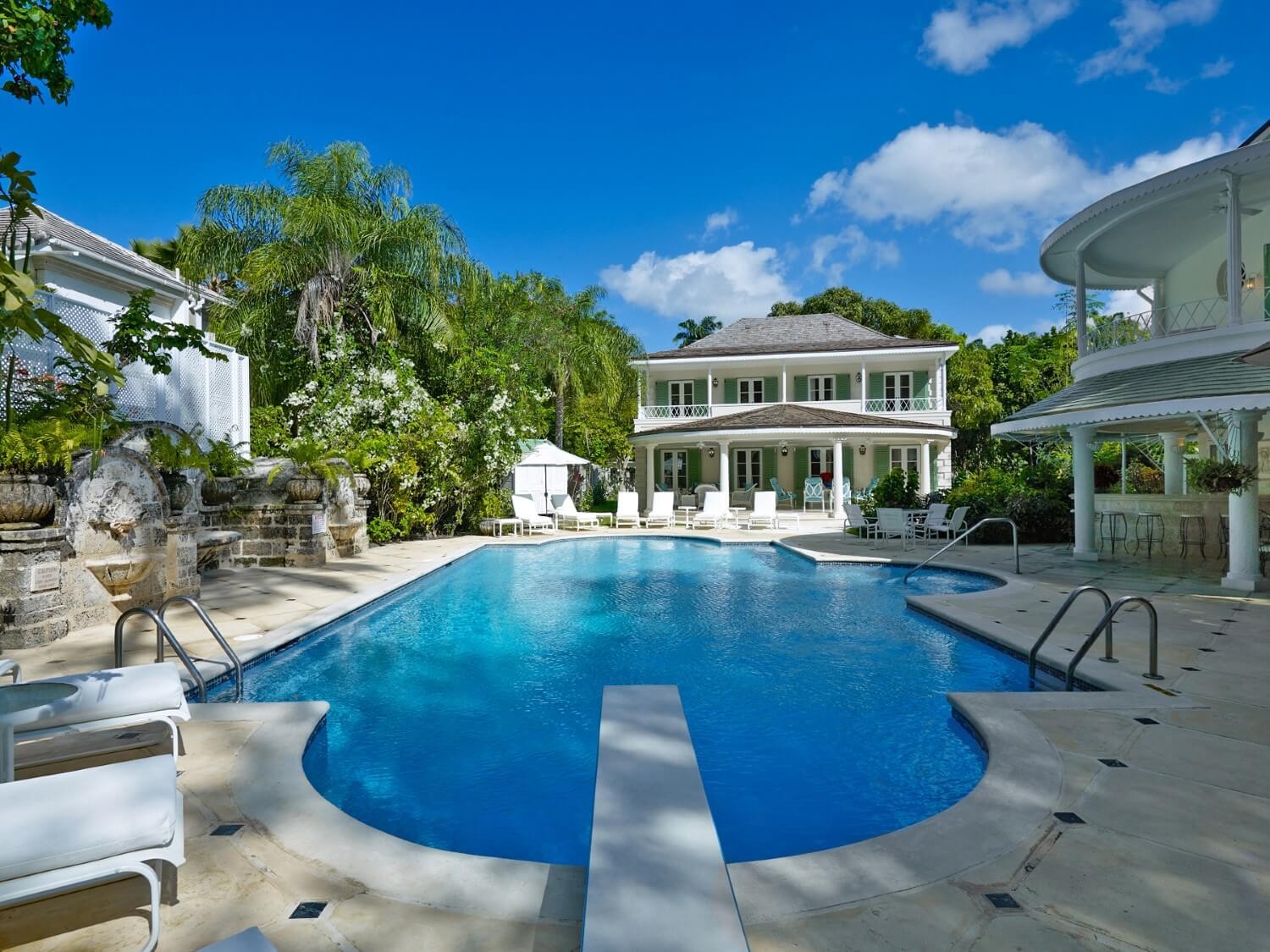 Bonavista is a mesmerising villa with stone walls and pickle pine ceilings. This villa has a direct access gate to the beach on Gibbs Bay. You could be relaxing one minute on your balcony and the next minute you can be in the wonderful Caribbean Sea that Gibbs Bay has to offer.
This villa has a roman feel and Bonavista will make you feel like royalty when you are inside. You'll have your own personal chef and house manager to cater to every need.
The Caribbean is the set for so many Hollywood movies because of the white sandy beaches and picturesque blue seas that is all year round photo perfect!
This villa is 2.5 km from shopping facilities, 3 km from golfing facilities, 0 km from the beach and 32 km from the main Barbados airport.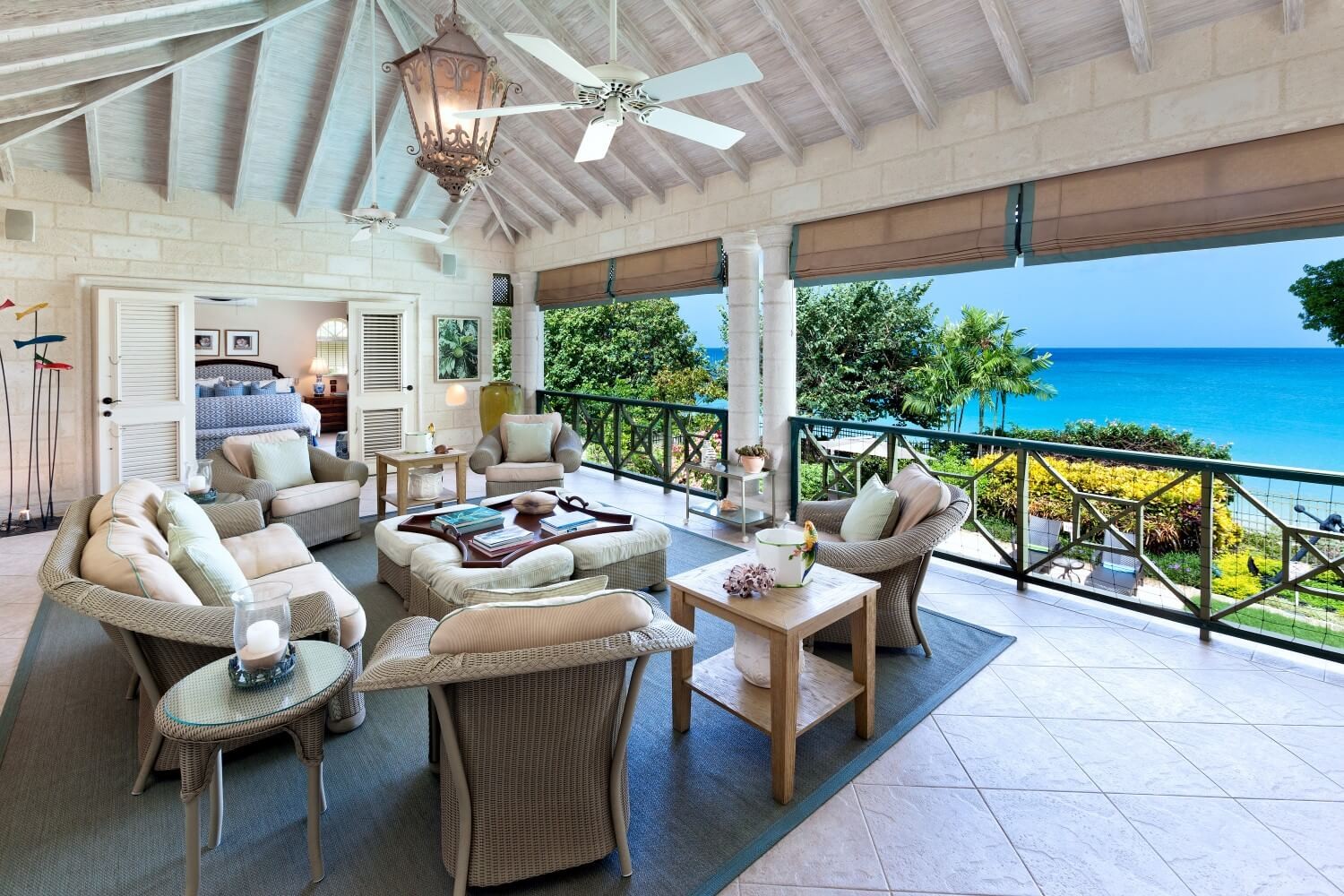 If you are interested in any of these wonderful Barbados beach villas by the sea then give Unique Luxury Holidays a call on 01244956177.