Marketing Your Algarve Villa In 2023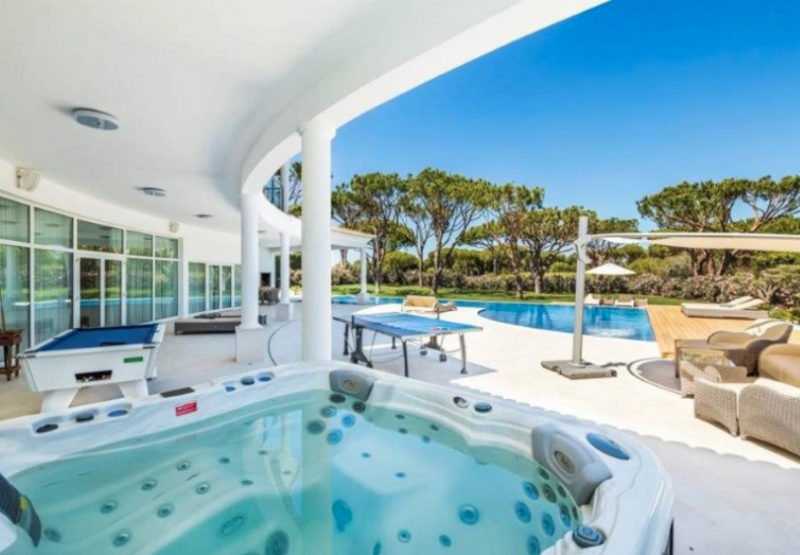 2023 is the year of travel. Following the Covid-related travel slump, thousands of people are looking to book a summer break in the Algarve this year. Which is why you need to know how to market your Algarve villa in 2023. In this guide, you'll find 5 strategies for marketing your Algarve villa, including: Search engine optimisation Social media marketing Email marketing Improving your property photos Using a listing agency to take the headache out of marketing your Algarve property in 2023.
5 methods for marketing your Algarve villa in 2023
Use these 5 strategies to get more exposure for your Algarve villa this year.
1. Use SEO to maximise your Algarve villa's online presence
SEO — or search engine optimisation — is a strategy that involves writing and publishing valuable content that boosts your website to the top of Google's search results. This makes your villa website more visible, ultimately increasing your bookings. SEO is a relatively slow burning strategy. It takes time to build up a bank of quality articles that reach the top of Google. But over time most businesses see excellent results when they implement an SEO strategy. If you don't have time to create and implement an SEO strategy yourself, consider hiring an SEO specialist. Alternatively, use an Algarve property listing agency that already has an established website with lots of daily traffic.
2. Harness the power of social media marketing
Highly visual social media platforms like Instagram and Tiktok are ideal for showcasing your property. Here are six tactics you can use to get your villa seen on social:
Post regularly — posting at least once a day keeps your account fresh and gives you a better chance of being noticed
Follow Algarve businesses — help the social media algorithm understand your niche by following businesses with a similar clientele Use videos — video content is a great way to highlight the best features of your property
Go live — give potential customers the opportunity to tour your villa in real-time Focus on your best-performing channels — don't waste time on channels that don't generate engagement or bookings
Sponsor your posts — pay to promote your best-performing social media posts so they're seen by more people.
If managing and promoting your property on social media is too time-consuming, social media marketing agencies can help. However, this can be expensive. It may be more cost-effective to consider a listing agency that already has a strong social following.
3. Create an email marketing list
Email marketing enables you to reach your potential customers as and when you want to. It's a great way to share time-sensitive offers, prompt people to take a virtual tour, or simply encourage them to make a booking.
You'll need to build an email marketing list before you can run your first campaign. Use the social media and SEO strategies above to shout about your forthcoming newsletter campaign. Include useful, engaging content and write great subject lines to get the best results.
4. Take better photographs of your villa
Hiring a professional property photographer to take better photos of your Algarve villa can have a big impact on your marketing efforts. Compare these double bedroom photos from an AirBnb property and our listing site. The price point and facilities are similar, but the images are very different: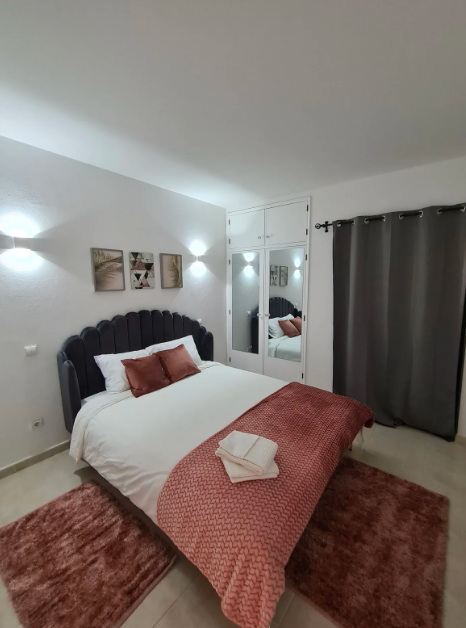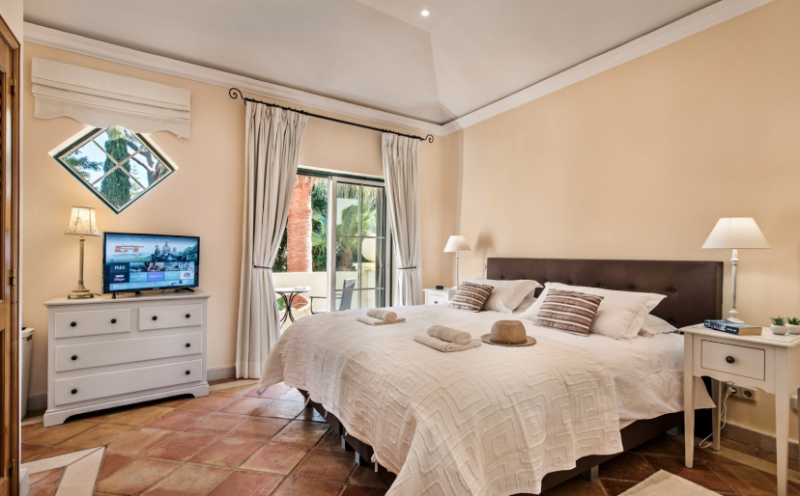 Good lighting, appropriate staging, and the angle of your photo are all essential for taking a great property photo.
5. List your Algarve villa with a luxury listing agency
The easiest way to market your Algarve villa in 2023 is to list it with a luxury listing agency. We'll take care of everything — from promoting your property on social media to arranging high quality photos. When you list with us, your property will be seen by thousands of people every day. Our premium service ensures your villa is seen and booked by respectful clients and kept in mint condition. And it's not just the marketing we take care of. Here's a list of what you can expect when you list with Unique Luxury Holidays:
All-inclusive property management
Grounds and pool maintenance
Responsive, reliable service
Guest reception and concierge
Fantastic guest service to encourage rebookings
Administration and accounting.
List your property with Unique Luxury Holidays and boost your bookings in 2023.