Meet the team!
Giles Cooper
Your man in the UK who organises the right villas at the right time
Background: 15 years in Hotels and Restaurants all over the world...
In the mountains - The French Alps and The Rockies.
On super yachts in the Mediterranean and the Caribbean.
In London - owner of an award winning restaurant.
"What I love about Portugal - long lunches at favourite beach restaurants - enjoying fresh fish with local wine, especially a great Rose"
Colleagues summing him up: well seasoned; well travelled; well organised... but behind the relaxed demeanor are strict 5 Star standards.
A not so well known fact about him: he visits every villa offered to Unique; 50% or so fail the 'Giles Test' and you won't find them on this website; only the villas he judges above par.
Lastly, he's the person to talk to if you'd like a private chef at your villa or a private jet to get you there...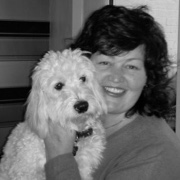 Julie Doran
Has been in the travel industry for 36 years; organising great holidays is her forte.
"I've been privileged to visit some of the world's finest resorts; I enjoy sharing experience and knowledge gained with clients.
Portugal is one of my favourite destinations – it's blessed with 3,000 hours of sunshine a year – perfect all year round, plus the food - fresh fish and seafood is wonderful."
Office Pooches (Top Dogs): Frankie and Alfie
Frankie is a 3 year old rescued Cockerpoo who has just been joined by Alfie another rescue who is 8 months old. Both have landed on their feet - they get spoilt here in the office… and keeps us fit with regular walks!
Anastasia
Honest, trustworthy with a positive attitude. Always striving to do THE BEST as well as go the extra mile for our clients!
The best things about Portugal for me are the blueness of the sky, the freshness of the air, the wonderful beaches, and the relaxed friendliness of the Portuguese people.
I very much look forward to helping our guests enjoy their time in the Algarve.
Have a question? Ask the team
With offices in the heart of Portugal's Algarve and a team of 35 experts at your disposal, UniQue is ideally placed to help you with all and any aspect of your luxury holiday. Our team of multi-lingual staff is always on hand to help you, whatever your requirement, giving you the peace of mind you need to enjoy your time in Portugal.
To receive free, no obligation, expert advice, simply use the contact form provided on this page and we will be in touch with the right solution for you. If you would like to receive free updates on our holiday products, opt-in to our free newsletter service and you will be the first to know about exciting new holiday offers from UniQue as they happen. Remember: "This is your time", so relax and unwind; the UniQue team is here to assist.