FUN, FUNK AND FABULOUSNESS!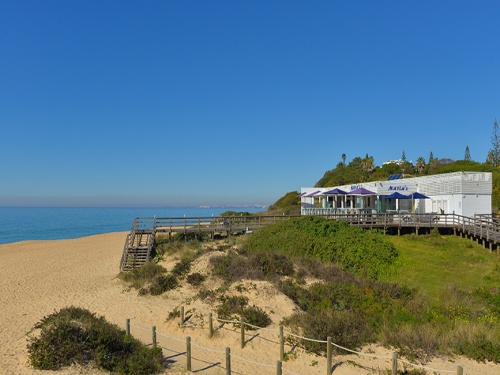 Maria's is a much loved drinking, dining and dancing destination on the beach
Here at Unique Luxury Holidays HQ, we reckon there are some places in the Algarve that seem to have been especially blessed by the party spirit – and Maria's seems to have more of it than is altogether decent! So if you've booked a Unique Luxury Holidays villa in Val do Lobo or Quinta do Lago, Maria's has got to be your must-visit beach-side getaway! Located on a fabulous stretch of beach just five minutes from both Val do Lobo and Quinta do Lago, it's run by a winning combination of English and Portuguese business partners, William Scott and Miguel Campina (with able support from their wives,Angela and Harriet), this place really knows how to look after its guests.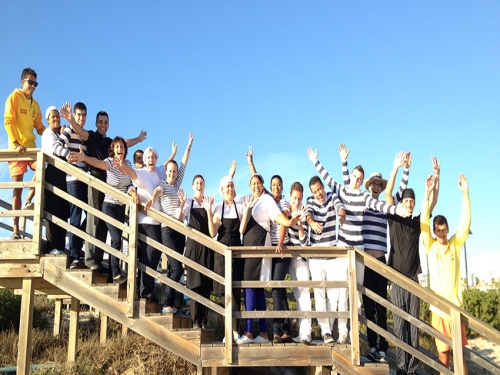 Open every day from lunchtime till late at night, we've discovered that Maria's is a superb place for a drink, serves great food and has a welcoming, friendly atmosphere. You can dine indoors or out - and now, with its new retractable roof and sliding glass doors, this is very much an all-year-round facility where you can enjoy 180-degree beach and ocean views in total comfort, whatever the weather or time of year.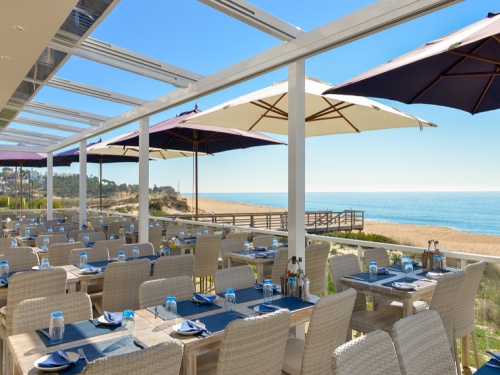 We thought that the seafood was especially impressive - with sardines, squid, sea bass, sea bream and turbot all making star appearances on the menu. Add fresh oysters, seared tuna and monkfish kebabs, and you can understand why this place is such a popular beach retreat, all the more so since they recently installed showers for the use of guests; how considerate is that! Party-time is never far away, and the live music usually gets everyone up and dancing – but whether you like a quiet time, party time, or simply a good time with family and friends, from the memorable visits we've experienced, Maria's is the destination you mustn't miss!