Things To Do With Your Family In The Algarve
With gloriously hot summers and long, warm winters, you could spend all of your time enjoying those quiet beach holidays in the Algarve, relaxing by the pool with a cool drink and a good book. But if you prefer to get out and about and discover new things on holiday, then take a look at all the fun things to do in the Algarve. There are lots of different activities to enjoy with all ages and interests catered for. Whether you're looking for that quiet beach holiday in the Algarve or a more action-packed experience, there is something for everybody.

10 of the best things to do in Algarve Portugal

1. The coastline of the Algarve is spectacular, and there's no better way to see it than by boat. There are many organised boat trips available, but boarding a catamaran to the Benagil Caves is one not to miss. A three-hour trip will take you to the incredible caves followed by a stop at a beach where you can snorkel. As you sail along you can watch the wild dolphins play in the ocean alongside the catamaran.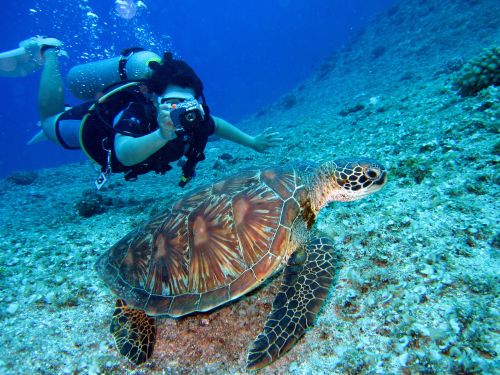 2. The Algarve is a great place to go scuba diving. The Ocean Revival Underwater Park, near Portimao, is one of the biggest artificial reefs in the world. Four naval ships have been sunk to make an exciting dive site where colourful marine life of all kinds has thrived. The site is free to visit, but you will need your own gear and equipment. If you haven't dived before, there are many scuba schools in the area where you can learn to dive or improve your skills. It is something you can start at any age, and enjoy with all the family.

3. Hot Wheels Go Karting, in Albufeira is one of the best things to do when it rains in the Algarve. This exciting track is located underground so inclement weather does not affect it at all. With 400 metres of track and 12 corners to master, the fun here is high speed.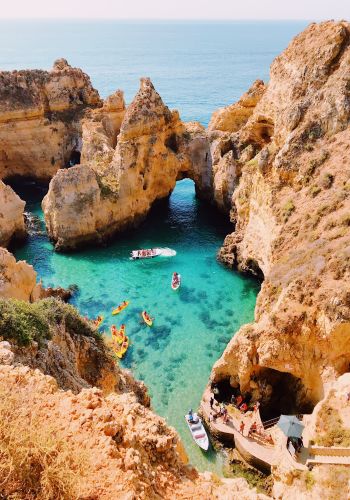 4. To experience authentic Portugal, spend a day at Silves, a town amongst the orange groves 14 miles inland from the coast. A red stone castle dominates the town with its 11 towers and old gateway. Next door is a 13th-century gothic cathedral and nearby, an archaeological museum is open to visitors. There's a pretty square in the centre of town that sits on the riverbank, and a cobbled central street has many inviting cafes and restaurants.
5. A day at Aquashow Family Park is one of the fun things to do in the Algarve with the whole family. A selection of thrilling water chutes, splash rides, multi-lanes slides and a lazy river makes sure there is something for all ages. There are even shallow splash areas designed for tiny tots. It's a good way to cool off when the temperature soars.
6. If you ask the children, they'll agree that one of the best things to do in Algarve Portugal is swing through the trees as Parque Aventura. The high ropes course will test your nerve as you climb, scramble and zip line along with the obstacles. With three different levels of difficulty, you can choose how tough you make the challenge. Children as young as 4 can take part, so your whole group can participate.

7. As the sun usually shines 300 days a year, you won't often need ideas for things to do when it rains in the Algarve. But if the weather takes a turn for the worse, go along to the Sardine Museum – officially called the Museu de Portimao. You'll learn about the tinning process, about how the industry affects local lives and how the economy has evolved over the years. The exhibitions are well thought out and explained in English and Portuguese.

8. You can learn how to surf in Sagres with certified instructors who tailor the lessons to suit the group. There is no upper or lower age limited and you can go at your own speed. Join in for a day or book a number of sessions.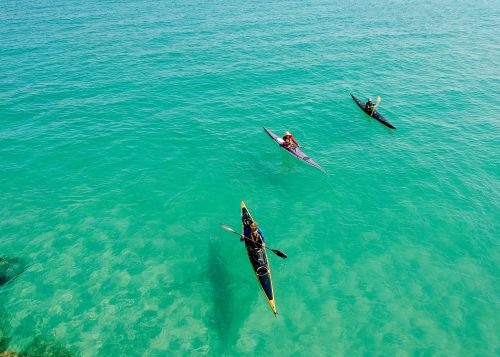 9. Go on a kayak tour in the natural Ria Formosa. Tiny islands and lagoons make up this UNESCO site where you can see flamingos, storks and pelicans. As you gently paddle along the calm waters, you can spot all kinds of wildlife. Children from 6 years and up can join in and the pace is easily manageable. If you'd rather not get in a kayak, you can walk along trails to experience this unique ecosystem from the land.

10. At Porches Pottery you can watch as artists hand paint designs on pottery in the traditional, Portuguese way. There are pots, lamps, tiles, plates and bowls on display, and of course, they are all available to buy and take home as a useful souvenir.