10 Incredible Day Trips From The Golden Triangle Portugal
Many visitors to the Algarve choose to stay in the Golden Triangle of Vilamoura, Almancil, and Quinta Do Lago. It's a beautiful region that'shome to stunning villas — and there are plenty of activities for kids and adults alike. But if you've spent a lot of time in this area, you might want to explore a little further afield. The rest of the Algarve has plenty to offer, so it's time to take a look at some of the best day trips within easy reach of the Golden Triangle.
1. Faro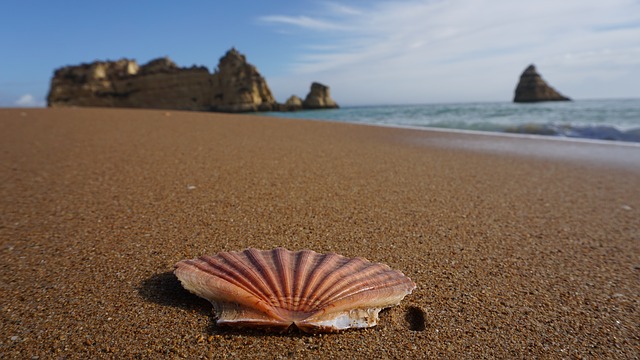 The Algarvian capital is a hub of beautiful architecture, cobbled streets, and historical sites. It's also home to some of the best shopping in the Algarve . With a vivid cliffside setting, this city is a totally different speed to the Golden Triangle — you can visit palaces, beaches, nightclubs and cathedrals, all in a few square miles. Just a 30-minute drive from Vilamoura, it's easy to spend at least a day exploring Faro.. admission for under 5s.
2. Grotte de Benagil
On the other side of the Algarve are the Benagil caves. People come from all over the country to marvel at the incredible rock formations and caves in this fishing town. You can explore the caves on kayaks and stand up paddleboards if you're looking for an interesting new way to discover Benagil. There are also boat trips and catamaran cruises that will take you on a return trip to the caves from Vilamoura. These trips usually last around 4-7 hours, giving you tons of time to explore.
2. Zoomarine
Whether you're on holiday with the family or on a romantic beach break, it's essential to visit one of the famous Algarve theme parks Algarve theme parks. There are lots of fab theme parks in the region, but Zoomarine is one of the best. At Zoomarine, you'll get the opportunity to swim with dolphins, meet macaws, and see sloths up close. Based in central Algarve, it takes just half an hour to drive to Zoomarine from Vilamoura.

4. Monchique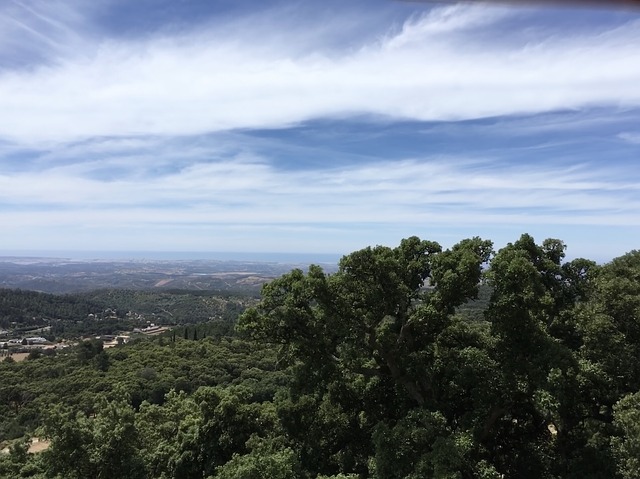 If you want to get away from the hustle and bustle of tourist towns and city centres, Monchique is the perfect day trip from the Golden Triangle. Nestled into the mountainside, this colourful little town is an ideal retreat if you're looking to spend a little time out in the serenity of nature. There's also a thermal spring and spa nearby, and an excellent selection of restaurants for those looking for a more luxurious day trip. Monchique is approximately 1 hour's drive from the Golden Triangle.

5. Albufeira
Gorgeous beaches, fantastic shopping, and a beautiful Old Town — Albufeira has a little bit of everything. Shop in the morning, then sip a cocktail on the beach after lunch. But the biggest reason to visit Albufeira is the nightlife. The Strip has tons of themed bars and clubs, so if you're looking for a wild night out after your fun-filled day trip, Albufeira is the place to go.

6. Seville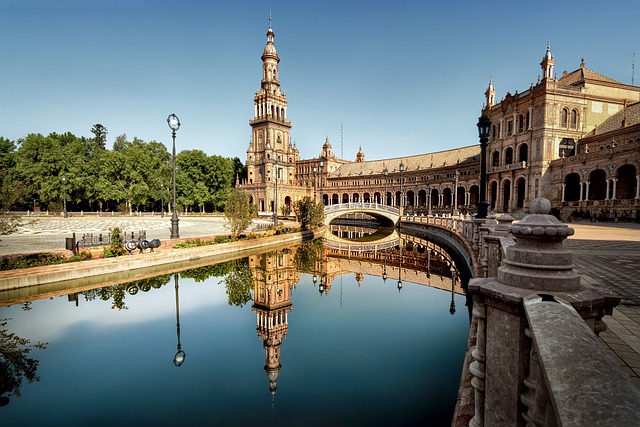 The Golden Triangle is only 70 kilometres from the Spanish border — so it's perfectly possible to cross over into Seville for the day. The journey to Seville takes just over 2 hours — but if you're happy to get up early and get back late, it's well worth the trip. Seville is a beautiful sprawling city, filled with vibrant culture, people, and festivals. Spend the day sampling traditional Andalusian food and standing in awe of Seville's stunning architecture.

7. Lagos
Like Albufeira, Lagos is a great party destination — but there's a lot more to experience than the nightlife. Lagos is surrounded by beautiful beaches, where you can kayak, snorkel, or take a leisurely boat ride around the coast. It's also home to some fantastic vineyards, so thrill-seekers and wine-lovers alike will love visiting this fun-packed coastal town. Lagos is a 1-hour drive from Almancil.

8. Loulé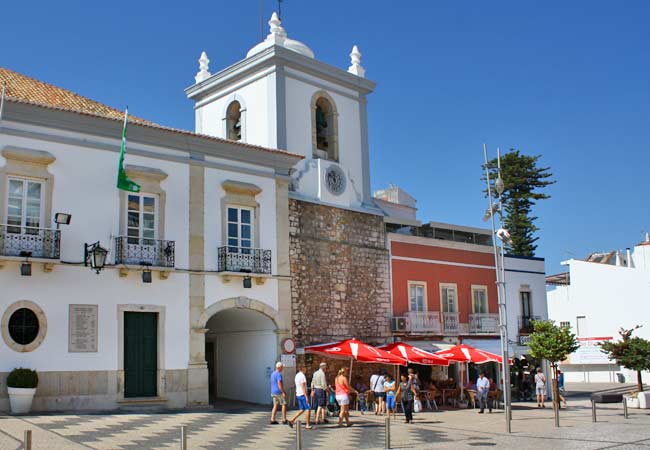 Just 6km north of Almancil, Loulé isn't far from the Golden Triangle. This quaint, quiet town is usually a world away from the busyness of Vilamoura and its neighbouring tourist towns. But Loulé comes alive on Saturdays, when the covered market opens and draws locals and tourists alike to its vibrant stalls and sellers. You can buy handmade goods, fresh produce, and delicious local dishes. It's a fantastic place to while away a Saturday morning and experience the real Algarve.

9. Estói
For those interested in delving into the Algarve's history, Estói is the ideal place to take a day trip. The Palácio de Estói, now a luxury hotel, was once a 19th century palace, and has been restored to its former glory, painted a deep, rich, Renaissance pink. Estói is also home to the best-preserved Roman ruins in Portugal, dating back to the 1st century AD. You can see everything from ancient villas to original mosaics in this fascinating historical town.

10. Sagres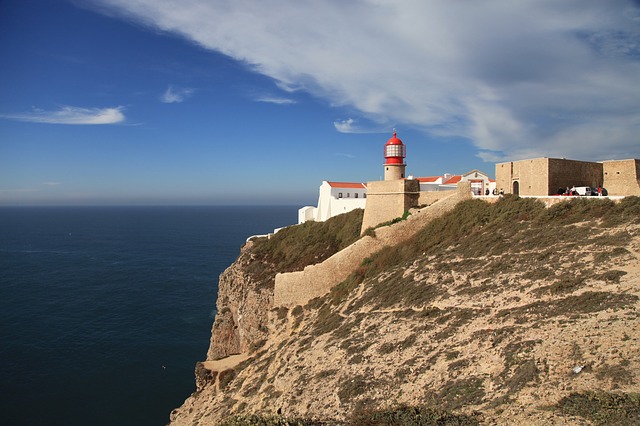 Located right on the south-westernmost tip of the Algarve, Sagres is a surfer's paradise. The town itself is quite remote, so if you're looking for a lively city-style day trip, this may not be for you. But if you're after a laid-back beach vibe with sensational waves for surfing and bodyboarding, it's worth making the trip out to Sagres. From Vilamoura, it'll take you around 1-1.5 hours to drive to Sagres.

See more things to do near the Golden Triangle
The Algarve is expansive, which is just one of the reasons why it's an incredible place to visit. Whether you're looking for a relaxed retreat or an adventurous activity, you'll find the perfect way to spend a day. But there's also plenty to see and do in and around the popular tourist areas of Vilamoura and Almancil. Take a look at these 10 fun family days out near the Golden Triangle.