The Ultimate Guide To Golf In Quinta Do Lago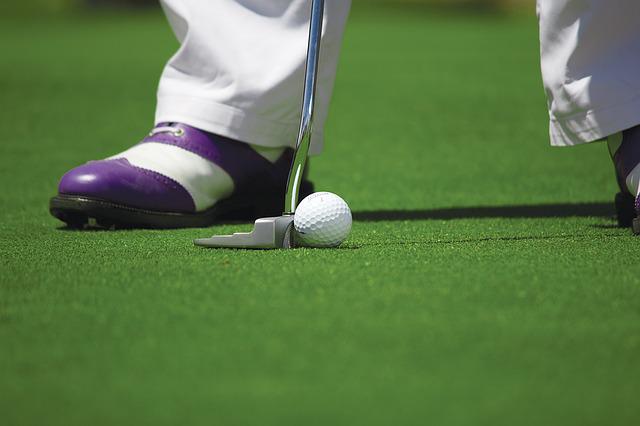 Quinta Do Lago is a luxury holiday resort in the Algarve, Europe's golfing capital. Known for its world-class courses that attract golf enthusiasts from all over the world, Quinta Do Lago is a must-visit golf destination.
The resort boasts 72 holes across three distinct courses, so it's the ideal destination for golfers of all levels. In this article, we'll explore everything you need to know about golfing in Quinta Do Lago, including the best golf courses, cost of membership, and golf packages.
The Best Golf Courses in Quinta Do Lago
There are 5 fantastic golf courses in Quinta Do Lago, all of which are par-72:
North Course
South Course
Pinheiros Altos Course
San Lorenzo Course
Laranjal Course
The North and South courses are just 300m away from one another, and are within easy walking distance of many Quinta Do Lago resorts and villas. The Pinheiros Altos course is approximately 2km east of these. San Lorenzo is a little closer to the beach, while Laranjal is further north. All are within easy reach of the centre of Quinta do Lago. Let's explore what's in store at each of these courses.
1. South Course
The South Course offers a challenging, enjoyable golfing experience, with stunning views of the Ria Formosa Natural Park and the Atlantic Ocean. Measuring 6,500m, it's slightly longer than its sister course to the north. The legendary South Course was designed by American golfer William Mitchell, and has played host to many international golf tournaments, including the Portuguese Open.
2. North Course
The North Course is 6,200m in length. Narrow fairways and strategic bunkers running through this course are designed to test your accuracy and precision.
The North Course has also been the host venue for several professional golf tournaments, thanks to its unique, challenging layout.
3. Pinheiros Altos Course
The Pinheiros Altos Course is located in the heart of the Ria Formosa National Park. This stunning course is surrounded by spectacular landscape views and wildlife.
Expect tricky water hazards and bunkers across this enjoyable 27-hole golf course in the heart of Quinta Do Lago.
4. San Lorenzo
Located just off the coastline, the San Lorenzo course offers a truly unique golfing experience. The terrain creates tricky greens and fairways, so it's a great choice for golfers seeking a challenge.
This course also offers breathtaking views of the ocean right from the first hole. So it's a unique way to see the coastal Algarve.
5. Laranjal Course
The newest golf course in Quinta Do Lago, Laranjal is known for its immaculate greens and fairways. Automated sensors and controls help maintain this stunning course with minimal impact on the environment. Located a little further away from the centre of Quinta Do Lago, the Laranjal course offers a tranquil golf setting.
These premium courses are all located within the Quinta Do Lago resort itself. But if you're willing to travel a little further afield, there are plenty more a short drive away. See more of the best golf courses in the Algarve.
Green fees in Quinta Do Lago
Green fees in Quinta do Lago are seasonal. Peak season is spring and early autumn, so tee times tend to be more expensive than at other times of year. Peak season tee times are in high demand, so it's best to book yours well in advance. The time of day you choose to tee off can also impact the cost. Morning green fees tend to be more expensive than twilight tee times. Here's a breakdown of costs by month for the South Course, North Course, and Laranjal Course in 2023:
Pinheiros Altos and San Lorenzo have unique pricing structures that vary throughout the year. If you book your accommodation through Unique Luxury Holidays, our team will be happy to help you book a tee time for your chosen course. Our luxury Algarve villas are popular with golf groups all year round.
Learn more about golf in the Algarve
Whether you're a returning golfer or teeing off for the first time, you'll find courses, academies, and equipment to suit golfers of all levels in Quinta Do Lago and across the Algarve. Find out everything you need to know about golf in the Algarve including:
Travelling with golf clubs
Algarve golf academies
Algarve villas near golf courses
Golfing in the Algarve FAQs.