10 Great Family Friendly Restaurants In The Algarve Golden Triangle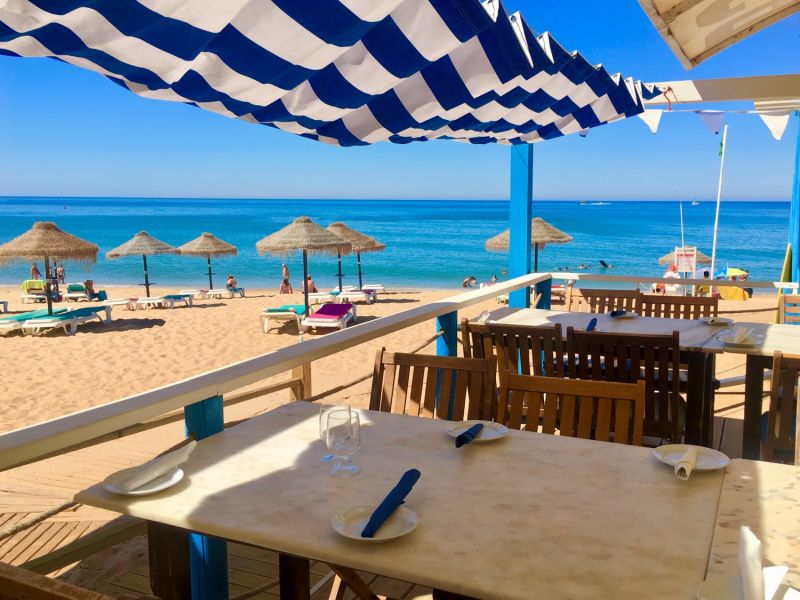 The Algarve Golden Triangle is a fantastic place to take a trip with your family. Lined with sandy beaches and full of lively waterparks, there are endless ways to spend your days on Portugal's south coast. There are plenty of family friendly restaurants in the Algarve, too. Many of them don't just cater for kids — they have play areas and games, and are located near popular Algarve family attractions .
Round off your day with a relaxing meal at one of these 10 fantastic family friendly restaurants in the Golden Triangle.
1. Parrilla Natural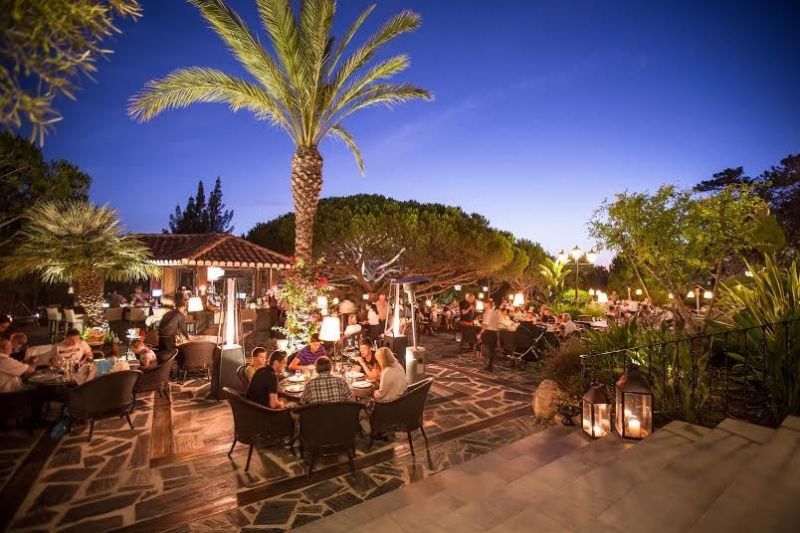 This Uruguayan steakhouse is the perfect place for a family meal. Situated between Almancil and Vale Do Lobo, it's easy to reach from anywhere in the Golden Triangle. It has a children's menu and an outdoor play area, so the kids can play while you sit back and enjoy the incredible atmosphere of Parilla Natural with a sumptuous steak and a glass of red..
2. Tony's Pizza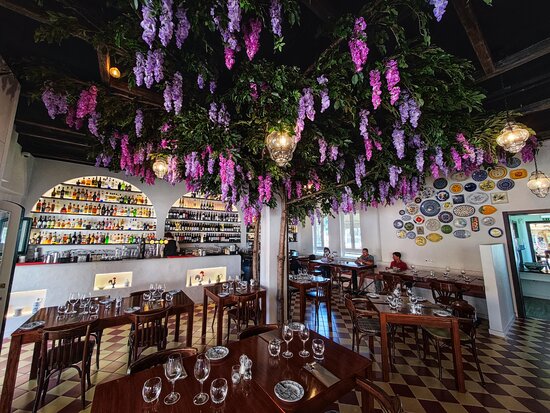 You can't go wrong with pizza for the little ones. Tony's Pizza is a beautiful restaurant on the outskirts of Quinta Do Lago, so it's easy to reach from many Algarve villas .
and resorts in the Golden Triangle .. With a children's menu, fantastic pizza and a well-stocked bar, this is a brilliant place to take the kids after a day on the beach.
3. Casa Do Lago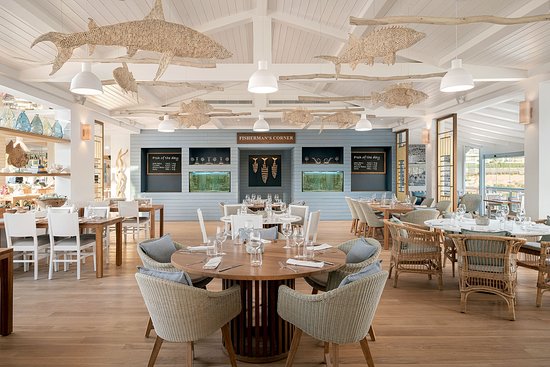 Also in Quinta Do Lago you'll find the gorgeous lakeside restaurant of Casa Do Lago. With its relaxed beachy vibe and fabulous views across the lake, it's a great place for lunch or a casual dinner. Plus, it's located next to a watersports academy where the kids can kayak, pedalo, or splash around on the lake's Aquapark course.

4. BJs Oceanside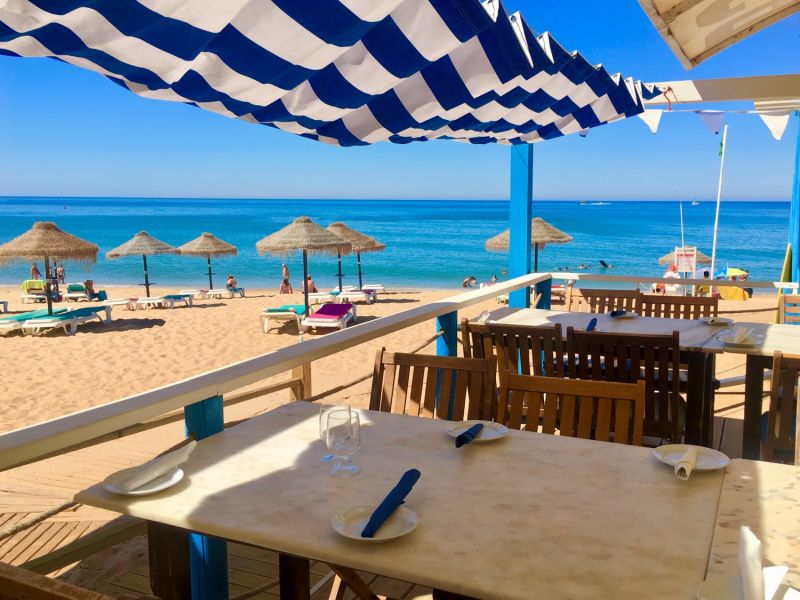 BJs Oceanside is a quirky little restaurant just outside Vale Do Lobo, close to the Praia Do Algarmem. Run by a couple with children themselves, they've designed BJs Oceanside to be a great place for families. They have regular live music, an extensive menu, and even a dressing up box — so it's the perfect place to cut loose with the kids.

Traditional Portuguese Food

6. Rei do Churrasco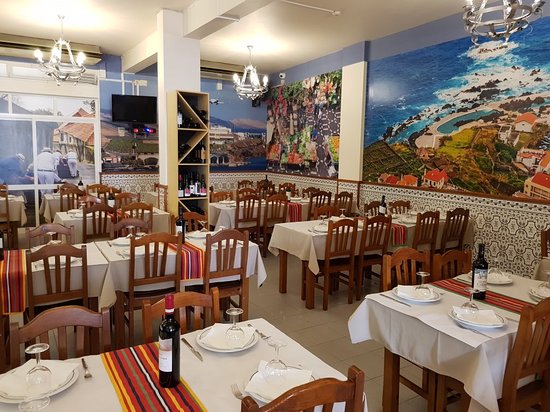 If you're looking for a family friendly restaurant that also offers an authentic Portuguese experience, Rei do Churrasco is the place to go. They specialise in traditional Madeiran food such as picadinha and bitoque, as well as offering a children's menu. Based in Quarteira, Rei do Churrasco is a great family friendly restaurant in the Golden Triangle for unpretentious local food.

6. Rocha Baixinha.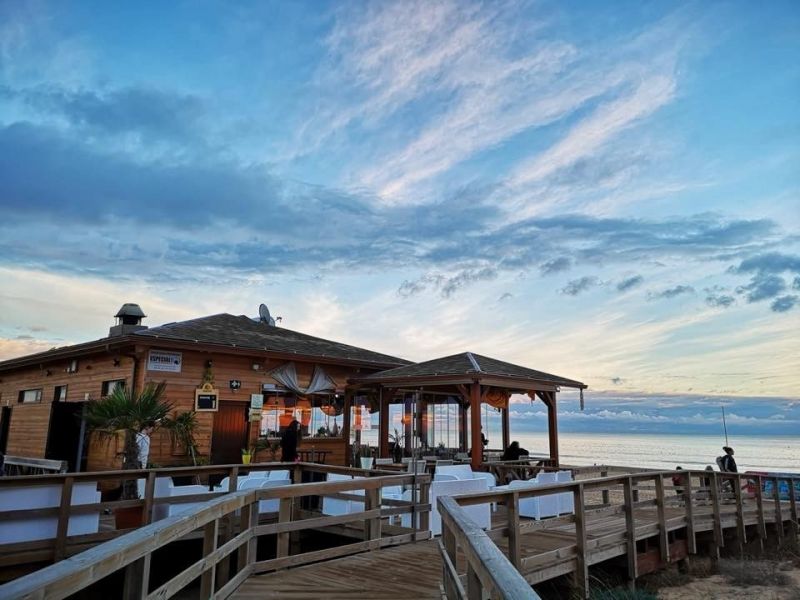 Vilamoura is arguably the most popular destination in the Algarve Golden Triangle. It's a hub of fantastic family friendly restaurants — and Rocha Baixinha is no exception. With a great kids' menu and beachside setting, it's the perfect place to take a break from the sun and have lunch, coffee, or dinner.

7. Casa Pituxa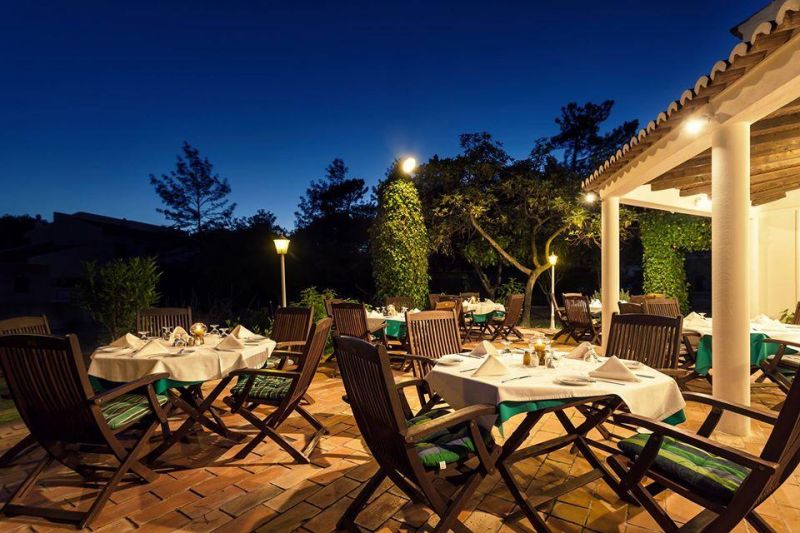 Casa Pixtura is located near Algarve FootGolf, a sports complex where you can play tennis, petanque and padel, or take a yoga or meditation class. With a stylish al fresco atmosphere and a menu that uses only the freshest ingredients for both adults and children, Casa Pixtura is a great place to unwind after an active morning.

8. New Fat Frog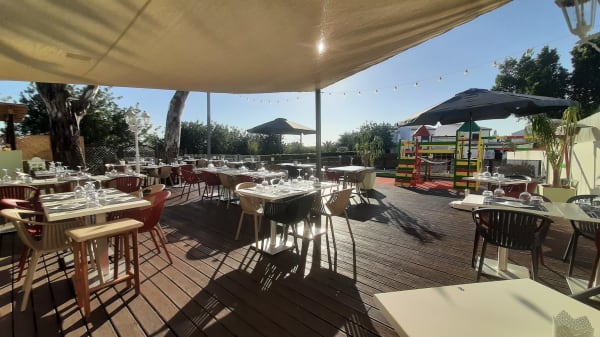 New Fat Frog is just as fun as its name makes it sound. It has a play area and a relaxed communal vibe, with groups and families seated along long benches for a rustic dining experience. With events and entertainment scheduled regularly, it's great fun for kids and adults alike. Find this quirky little restaurant just north of Almancil.

9.Dano's
Based in Quinta Do Lago, Dano's is a sports bar with its own tennis courts, so it's a fab place to refuel after a few sets. It also shows many popular sports games, so if you're looking for somewhere to catch the Premier League action at the weekend, Dano's is the place to go. With a kids' menu and downloadable activity sheets, Dano's is very family friendly — so bring the kids and relax in this bright expansive setting.

10. Kaya's Restaurant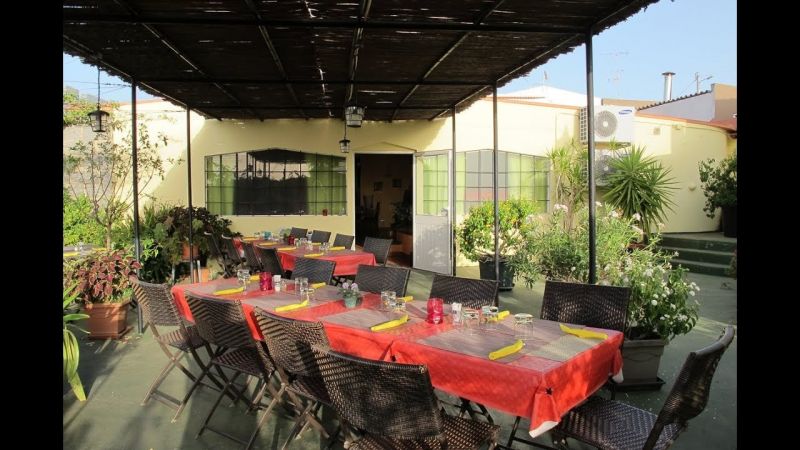 If you're looking for somewhere to eat after a day at the Algarve Golden Triangle's AquaShow Waterpark, Kaya's Restaurant is a great pick. They offer a kids' menu as well as half-portions of the adult menu, giving the little ones even more choice. They also provide games to keep them occupied on a rare rainy day in the glorious Algarve.

See More Fantastic Restaurants In The Algarve Golden Triangle
Fancy escaping to a more romantic restaurant, or a place with a traditional Portuguese menu? Take a look at the best restaurants in the Algarve Golden Triangle .
and feast on some of the finest fare this stunning region has to offer.
Want to rent a luxury villa in Algarve? See our full list of villas for rent in the Algarve here .