10 Best Seafood Restaurants In The Algarve Golden Triangle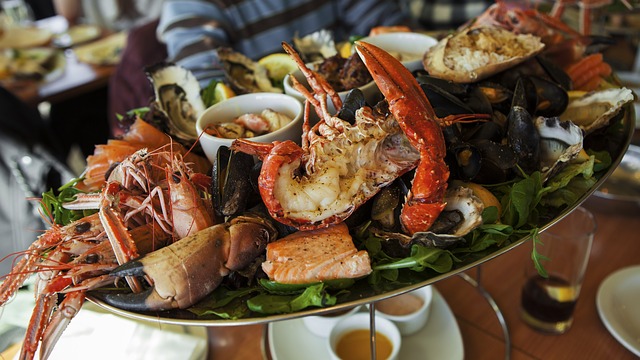 The Algarve Golden Triangle is home to many fantastic restaurants but seafood lovers everywhere flock here for its delicious freshly caught fish. Famous for its local clams and cataplana, the south coast is home to some of the best seafood restaurants in Portugal. Here are our 10 favourite seafood restaurants in the Algarve Golden Triangle.
1. Sandbanks
Sandbanks overlooks Vale Do Lobo beach, making this a beautiful setting to enjoy some of the best seafood the Algarve Golden Triangle has to offer. With every dish made to order, sample fresh seafood soup, lime and ginger mussels, and even the sumptuous lobster tower at Sandbanks restaurant..
2. O Marisco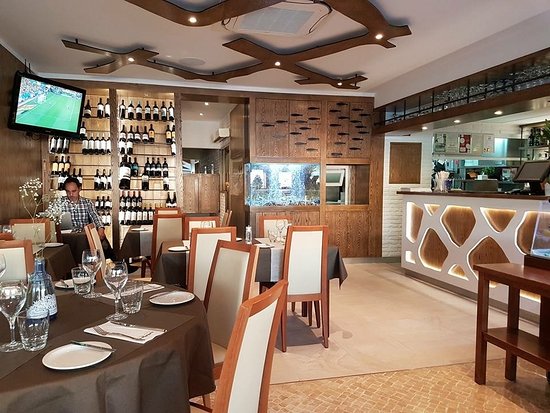 This restaurant's name literally translates to "Seafood" — so where better to start? Their menu consists of a series of seafood sharing platters, as well as quality steak dishes — so meat and seafood lovers alike will adore dinner at O Marisco. Based on the Vilamoura marina, it's a fabulous central spot for seafood in the Algarve Golden Triangle.
3. Casa Do Lago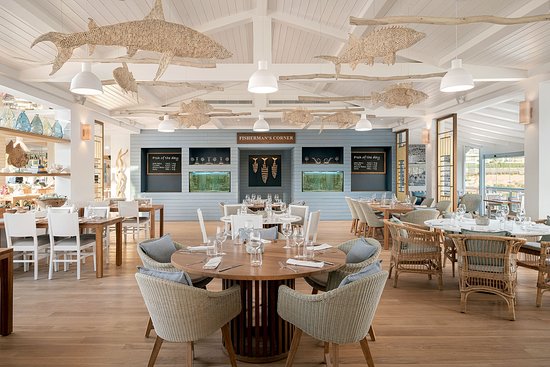 Also in Quinta Do Lago you'll find the gorgeous lakeside restaurant of Casa Do Lago. With its relaxed beachy vibe and fabulous views across the lake, it's a great place for lunch or a casual dinner. Plus, it's located next to a watersports academy where the kids can kayak, pedalo, or splash around on the lake's Aquapark course.

4. Julia's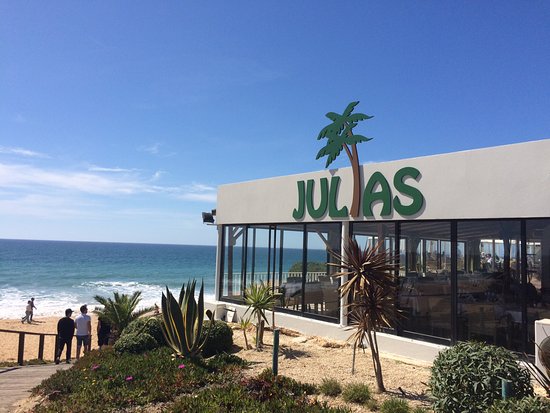 Julia's is a gorgeous little beach bar just down the coast from Sandbanks in Vale Do Lobo. It has a super relaxed vibe and stunning views of the beach, so it's the perfect place to take a break from sunbathing. Try their seafood chowder, king crab salad and grilled oysters for some of the most delicious fish dishes in the area.

5. Gigi Praia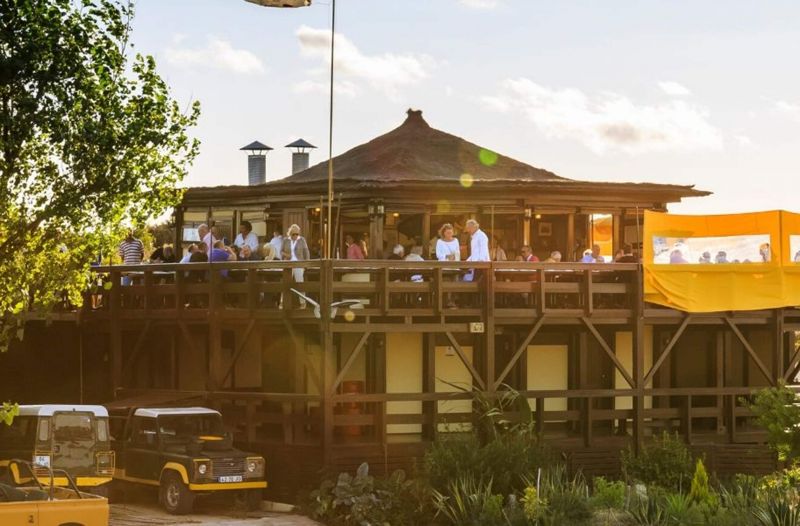 Housed in a rustic wooden building in Quinta Do Lago, Gigi's is a serene setting for sampling fantastic seafood. Their menu is a little pricier than some of the other restaurants on this list, but the portions are expansive and the food is second to none. Many of their dishes are best for sharing (unless you can stomach a whole sea bass to yourself).

6. Casa do Pescador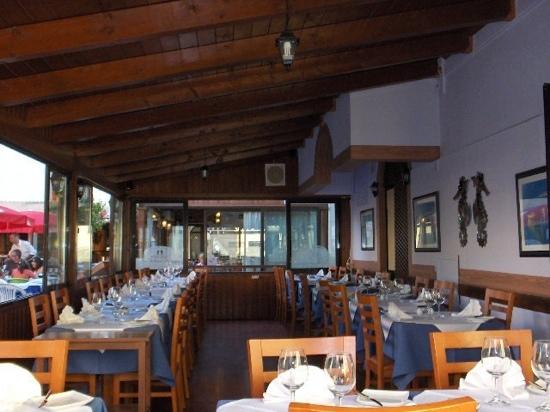 This quintessential Portuguese restaurant is popular for its cataplana — a traditional Portuguese pork and seafood stew. But they also serve many other fish dishes that will excite any seafood fan. With a cosy outdoor seating area and a rustic interior, it's a great seafood bistro to visit when you're in Quarteira or Vilamoura.

7. Il Lamparo Trattoria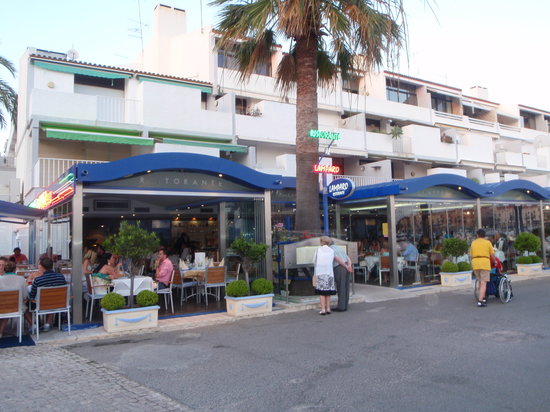 Not all Italian restaurants boast great seafood — but Il Lamparo Trattoria is an exception. With tuna carpaccio, fresh calamari and monkfish linguine on the menu, seafood lovers will have a hard time trying to choose. Based in one of the most popular areas in the Algarve Golden Triangle, just off Vilamoura marina, this restaurant has plenty of options for seafood and non-seafood fans alike. It's ideal for golfing groups and family meals.

8. Rocha Baixinha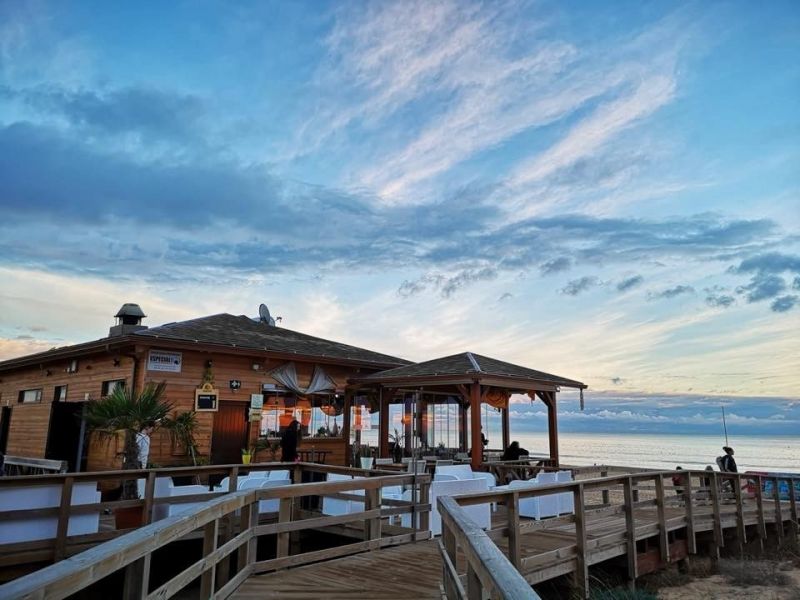 Seafood isn't always the most popular choice when you're eating with the kids. So if you want to keep the kids happy while you enjoy some fantastic shellfish, Rocha Baixinha is the place to go. Their range of fresh seafood includes king prawns, grilled squid, and monkfish. They also have a children's menu with plenty of options for hungry little ones.

9.Mayflower Restaurant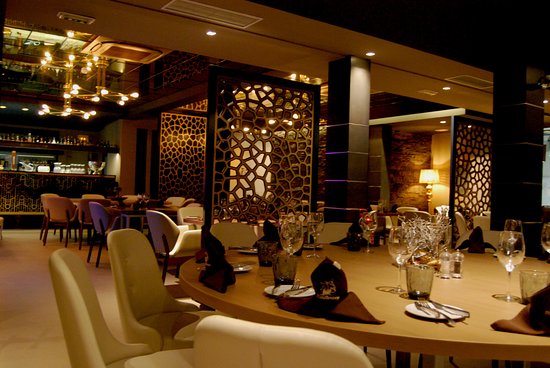 The Mayflower is a high-end Vilamoura seafood restaurant specialising in a luxury dining experience. On their menu you'll find a huge selection of seafood, including baked octopus, cataplana, and a seafood medley mysteriously titled "Neptune's Dream." It's a gorgeous setting that's perfect for celebrations and romantic dinners.

10. Cais Ao Mar Algarve (little west of vilamoura)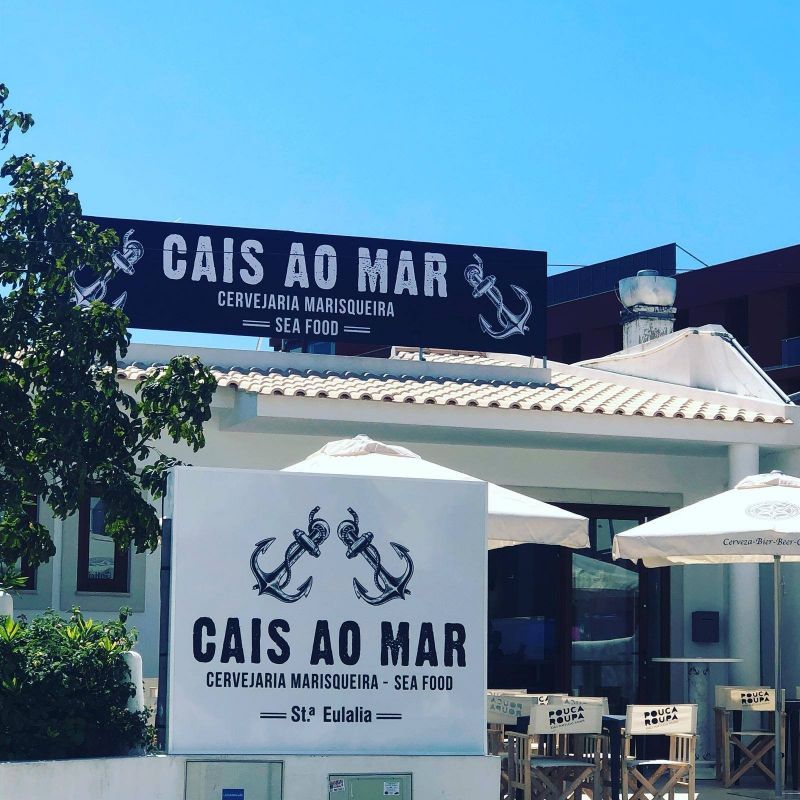 Cais Ao Mar is a little outside the Algarve Golden Triangle, just to the west of Vilamoura in Albufeira. But we had to give it a special mention thanks to its reputation as one of the best seafood restaurants in the whole Algarve. With a menu dedicated to celebrating seafood, you won't regret making the trip out to sample some of the best fish in the region.

See all the best restaurants in the Algarve Golden Triangle
The Algarve Golden Triangle isn't just home to amazing seafood eateries. It's also full of brilliant restaurants for romantic dinners, family meals, Michelin starred food, and more. Find your new favourite Algarve restaurant in our list of the best restaurants in the Golden Triangle. best restaurants in the Golden Triangle. .