10 Reasons To Visit The Algarve In Winter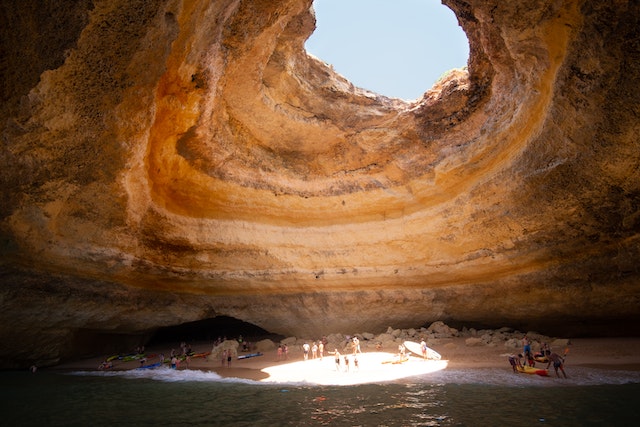 Most people choose to visit the Algarve in summer, when temperatures are sky-high, evenings are long and lazy, and there's a constant buzz around the beaches. This isn't surprising — the balmy summer days are the perfect getaway from work and school. But the Algarve is also a dream winter destination. So if you're looking for a last-minute trip for the Christmas holidays, or you fancy a long winter weekend in warmer climes, here are 10 reasons to visit the Algarve in winter.
1. The weather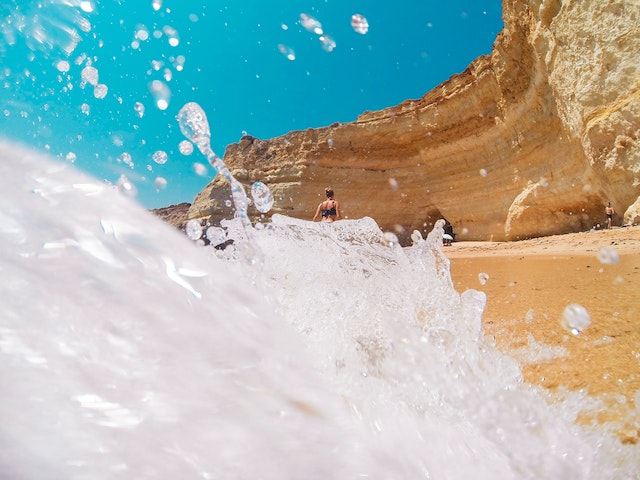 The Algarve in winter doesn't reach the heady temperatures of summer — but it's certainly much warmer than in the UK and elsewhere in northern Europe. Average daily highs can reach 18°C in December, with much of the region still in the low twenties throughout November.
2. Get some well-earned R&R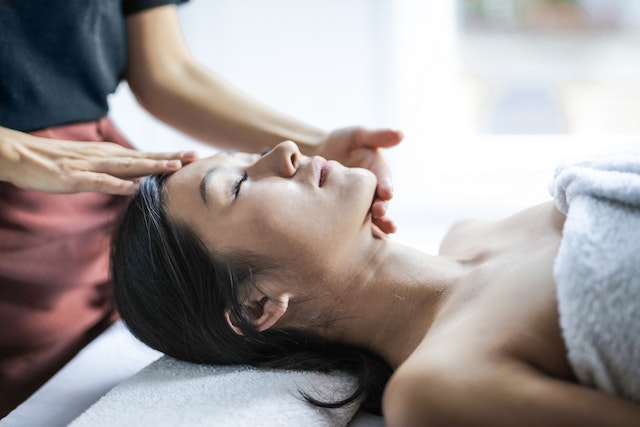 Christmas can be a stressful time of year — so take some time out to relax before the holiday season gets underway. While it may not be sunbathing weather everyday, there are plenty of fabulous spas where you can take a load off in the Algarve.
3. Do your Christmas shopping
As well as great beaches and bars, there's fabulous shopping to be found in the Algarve. From designer outlet stores to mini markets, there's a place for everyone to do a spot of Christmas shopping. See the villas with private pools best towns for shopping in the Algarve.

4. Enjoy the quiet season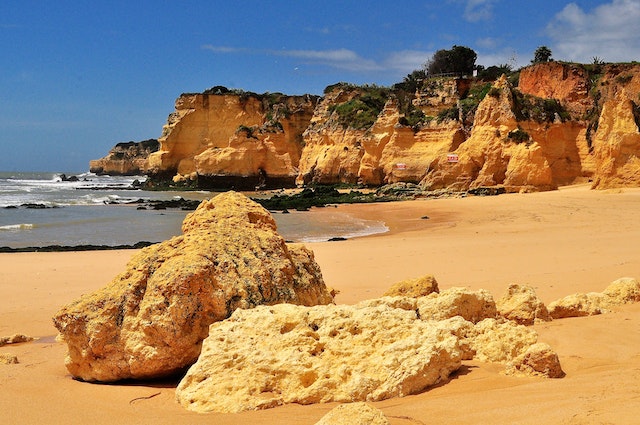 While we love the Algarve in winter, it's much less popular with tourists than the summer season. So you'll basically have the place to yourself. You'll find much more availability in terms of accommodation and attractions, and the empty beaches are the perfect place for a late autumn dip, or relaxing with a book.

5. Avoid peak prices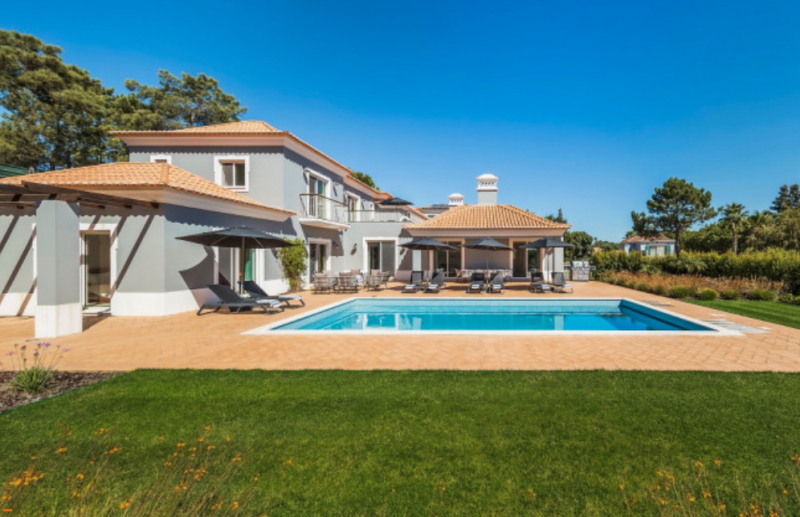 Fewer tourists means lower prices. In order to attract more visitors throughout the winter season, many hotels, resorts, and tourist attractions slash their prices. So you'll get the same fantastic experience at budget prices. See all our Algarve accommodation offers for more details.

6. Celebrate Christmas in Portugal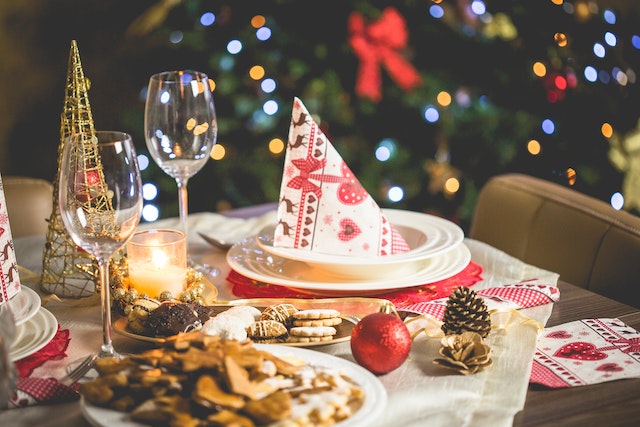 If you're tired of the same old traditions, spending Christmas in another country can show you a whole new side to the festive season. Spend Christmas Eve drinking port and eating delicious seafood delicacies. Head to midnight mass at the local church to take part in this traditional ceremony.

7. Enjoy Algarvian cuisine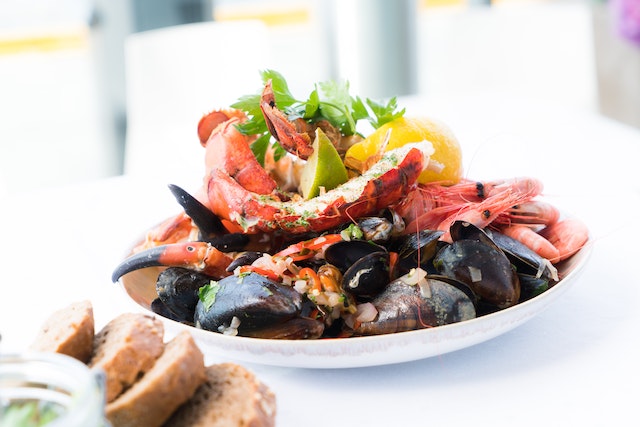 Food and drink in the Algarve is full of delicious flavour, no matter what time of year you visit. Spend some time visiting the best bars in Vilamoura , or make your way through the best seafood restaurants in the Golden Triangle. Sample local dishes like leitão (suckling pig), cataplana (a pork and seafood stew), and tarte de Alfarroba (a rich, cocoa-flavoured almond cake).

8. Catch some waves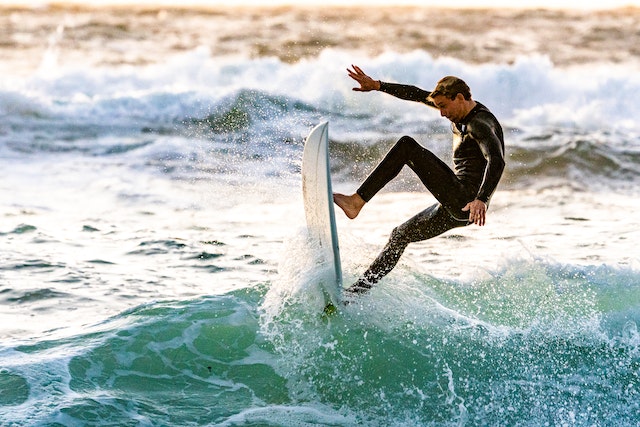 November to April are the best months to go surfing in the Algarve. While the sea is a lot chillier — you'll definitely need your wetsuit — the swell gets a lot bigger, creating perfect conditions for surfing. Plus, with quieter beaches, here's much more space to take your board out without dodging tons of paddling tourists.

9. Pick your tee time
The Algarve is the golfing capital of Europe. And if you visit in the winter months, you'll be able to pick your tee time at some of the most famous and beautiful golf courses in the Algarve. See 6 of our favourite golf courses with amazing Algarve views.

10. Celebrate February festivities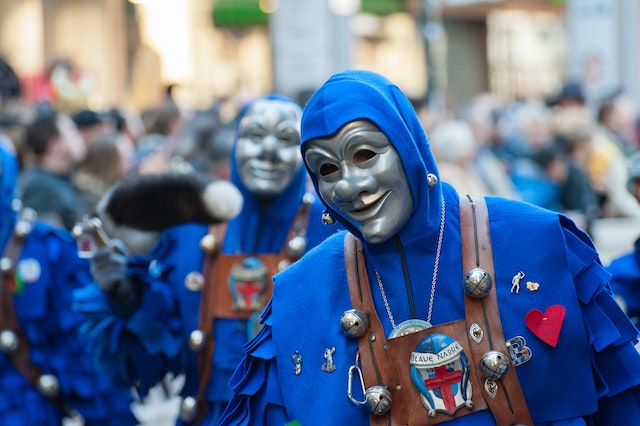 February can be a little drab in the UK. But the Portuguese celebrate Mardi Gras, which means February is the month to party. Dress up and join in with fabulous colourful parades to celebrate Shrove Tuesday. Loulé — a small town just north of Almancil — has one of the most popular parades in the whole of Portugal, so don't miss it if you're in the Algarve in February.

Find your ideal winter Algarve accommodation
Looking for a last-minute getaway for winter 2022? Find all the best villas in the region at Unique Luxury Holidays. Check out all our incredible luxury Algarve villas, then drop us a line to make your booking.