The Best Bars In Vilamoura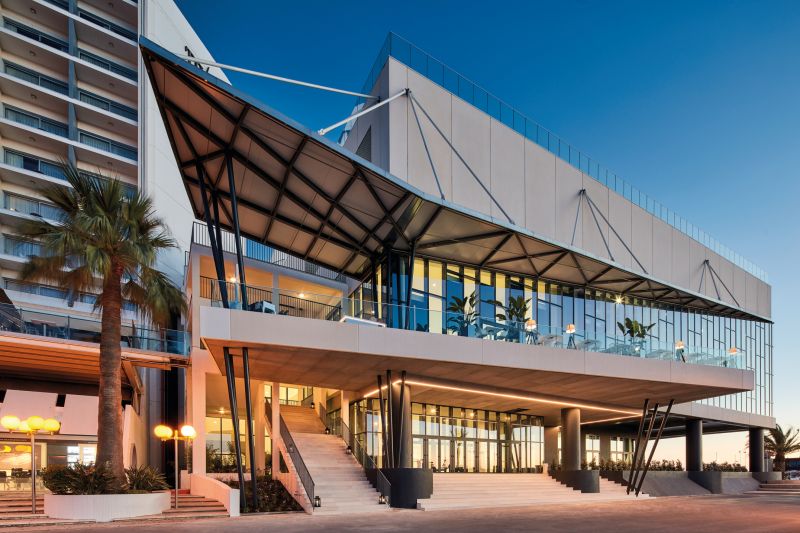 Vilamoura is the heart of the Golden Triangle. It has everything you could want from a beach holiday: sun, sea, sand, and a thriving marina that's home to some of the best restaurants and bars in Vilamoura — and the Algarve. Whether you're looking for a sophisticated evening or a night on the tiles, here are the most unmissable bars to spend an evening in Vilamoura.
Patacas Bar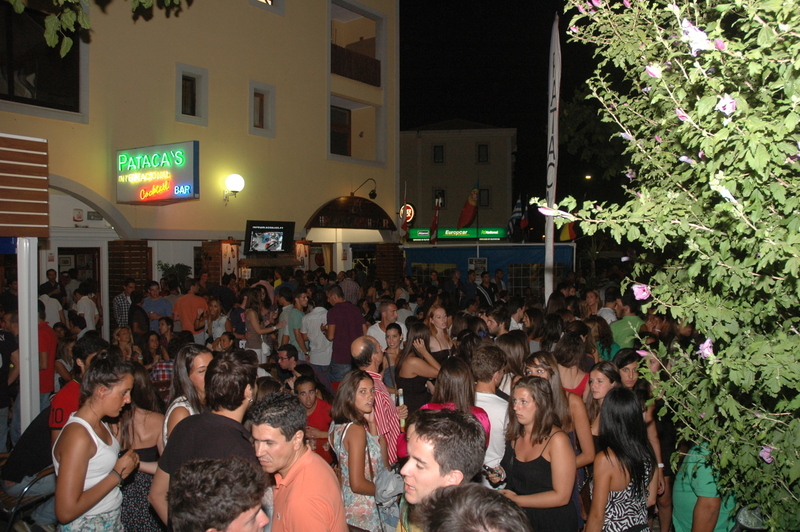 Patacas is the perfect place to experience the local atmosphere. This spirited pub has been a Vilamoura staple for 35 years, and has everything you could want from your local watering hole — including dartboards, TV screens, table football, and a great drinks menu. Popular with locals and tourists alike, it's lively, loud, and stays open late — so whether you want pre-dinner drinks or a final late-night round, Patacas is a great place to stop in.
Argo Cocktail Bar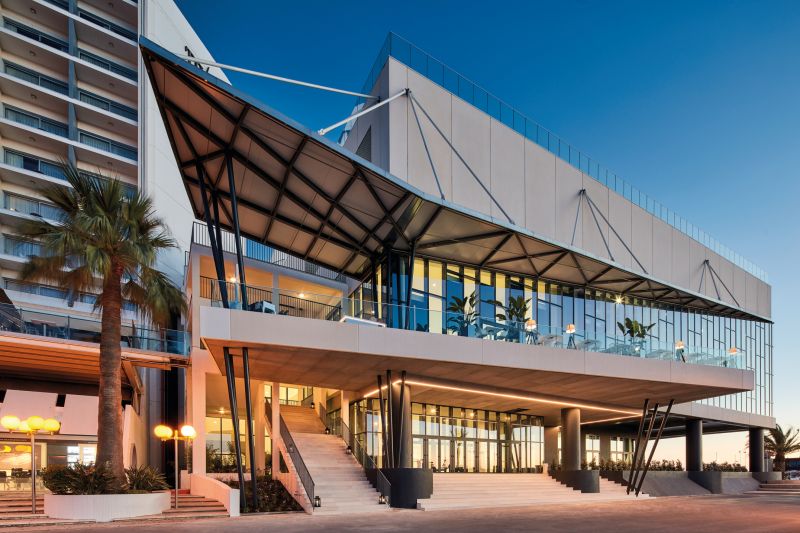 The Argo is part of the exclusive Tivoli resort, located right on the marina waterfront. A table on the terrace offers incredible views of the Atlantic, which makes it the perfect place to while away a long summer evening. With a selection of exquisite cocktails (and a food menu if you're peckish), the Argo is romantic and sophisticated — the ideal Vilamoura bar if you're celebrating a special occasion.
Al's Bar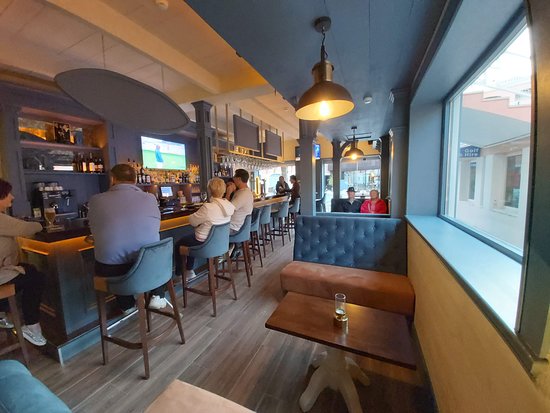 Al's Bar has recently undergone a renovation, and now it competes with the finest bars in Vilamoura. Located in Vila-Lusa square, it's easy to get to, but just off the beaten track — so it's known by patrons as a hidden gem in the heart of Vilamoura. Al's is open from 2pm to 2am, so it's a great place for a break from the sun as well as a night out. And with their exceptional service and fabulous atmosphere, you'll want to extend your stay at Al's well into the early hours.
Biddy Jane's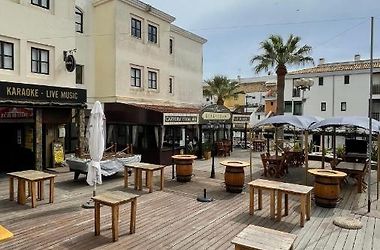 Looking for a bar with a party atmosphere in Vilamoura? Biddy Jane's could be the one for you. With karaoke, live music, and a huge selection of drinks, Biddy Jane's is popular with stag and hen parties — so it's always buzzing with life and laughter. If you're looking for a quiet, romantic night out, this may not be the place for you — but it's perfect if you want a bar where you can really let your hair down.
Sete Cafe — Figo Decklounge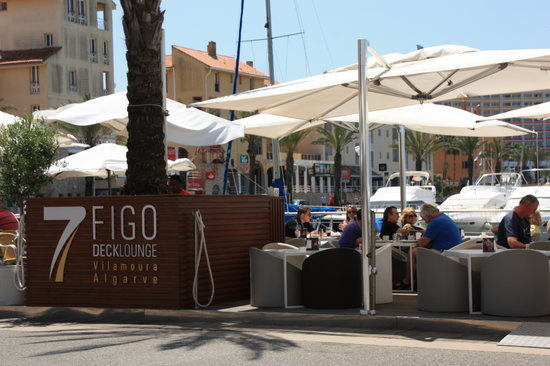 Popularly known as Sete Cafe, the Figo Decklounge overlooks the marina — and no matter where you sit on the terrace, you'll have a stunning view of the sea. Part-owned by football superstar Luis Figo, this bar is often frequented by well-known faces, so it's the ideal place to do a little celeb-spotting in Portugal's Golden Triangle. Sete Cafe also has karaoke nights, a great drinks selection, fantastic food, and some of the best bar views in Vilamoura. Experience a little of the lifestyle of the rich and famous at Sete Cafe.
Four Seasons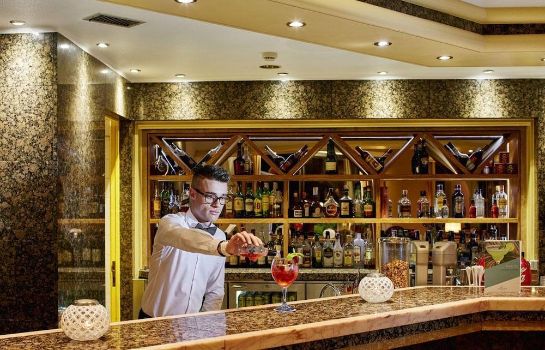 The Four Seasons, Vilamoura, isn't affiliated with the famous hotel chain — but with its classy cocktails and sophisticated setting, it's just as luxurious. The stylish cocktail bar offers everything from carefully crafted Moscow Mules to international beers, and their wine list is impressive, too. If you're looking for a Vilamoura bar away from the marina, the Four Seasons is a great place to try.
Northwoods Bar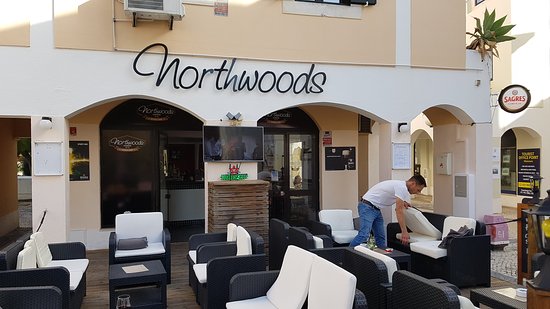 Not to be confused with the bar of the same name in Albufeira, Vilamoura has its very own Northwoods Sports Bar. It has a more relaxed pub vibe than some of the other bars on this list, so it's the ideal place to catch a game on the weekend. With a drinks menu boasting classic tipples — think sangria, cider, and whisky sours — there's something for everyone at Northwoods. Find this sports bar in the Marina Arcadas, a little set back from the seafront.
More things to do in the Algarve
Vilamoura has some of the best nightlife in the Algarve — but there's so much more to this town than hitting the local bars. By day, you can:
Explore the caves along the Algarve coast
Take a shopping trip to Faro, Loule, or Lagos
Go island hopping to Deserta, Farol, and Tavira
There's so much to see and do in southern Portugal. Check out our ultimate guide to things to do in the Algarve for more holiday ideas.
Looking to rent a luxury villa in the Algarve? Browse beautiful Algarve villas here.