A Guide To Portugal's Golden Triangle For Solo Travellers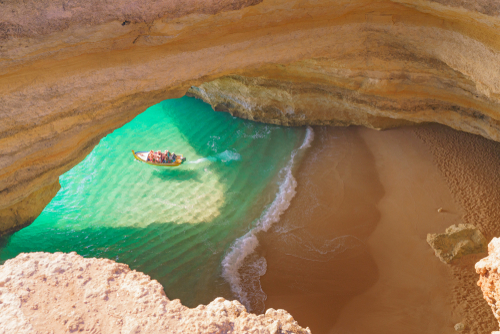 Whether you're looking for shopping, sightseeing, or adventure, there's something for everyone in the Algarve — and it's no different for solo travellers. The Golden Triangle — which connects Vilamoura, Almancil, and the Quinta do Lago resort — is the hub of the Algarve, so it's a fantastic place to stay if you're travelling alone.
Is the Algarve a safe place to visit?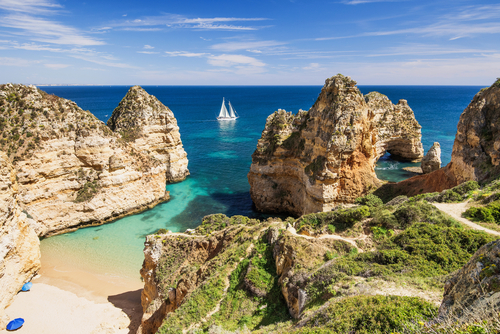 Safety is a key concern for most solo travellers. And luckily, the Algarve is a very safe European destination. There aren't many high-crime areas, or cities where you might be targeted by pickpockets (although this is a risk wherever you go, so keep your valuables secure).
If you take all the normal precautions you would at home, you'll feel totally safe in the Algarve. Precautions include:
Keep valuables out of sight when you're out and about
Dress more modestly when you're walking around towns or villages (bikinis on the beach are fine!)
Store your valuables in a safe or locked case if you leave them in your hotel.
Most women and LGBT+ solo travellers also have trouble-free experiences when travelling alone in the Algarve. It's a friendly, inclusive destination — so you'll have a fantastic time here.
Many people in the Golden Triangle speak English, as it's a popular tourist destination — so if you do get into any trouble, you'll be able to find someone to help.
Accommodation for solo travellers in the Algarve
First, you'll need a place to stay. There are many guesthouses and hostels available if you're backpacking on a budget. But if you want a little more luxury, there are plenty of Algarve resorts featuring pools, golf courses, and other must-do activities when you're in southern Portugal.
Quinta do Lago and Vale Do Lobo are two of the most popular resorts in the Golden Triangle.
Activities for solo travellers in the Algarve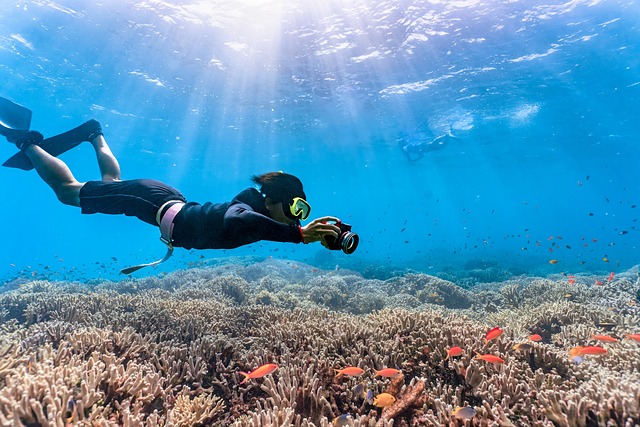 Solo travellers can take advantage of all the incredible activities the Algarve has to offer. Think island-hopping; shopping in Faro; and cave exploring along the rugged southern coast.
Booking a place on an organised tour can help you meet other like-minded travellers, too, so it's a great way to meet people when you're flying solo. Some of the most popular tours and group activities are:
* Stand-up paddleboarding in the Ria Formosa
* Learning to snorkel or scuba dive
Whether you want a relaxing beach holiday or a more adventurous vacation, you'll find tons of fun things to do in the Algarve for solo travellers.
Where to eat and drink in the Golden Triangle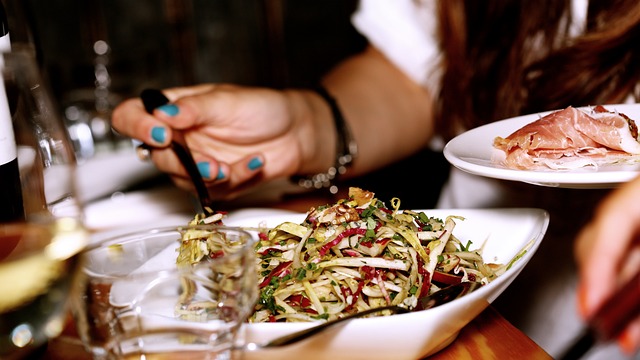 Vilamoura is full of fantastic food spots. The delicious food and friendly staff will make you forget any awkwardness you might feel about eating alone. Check out the best restaurants in the Algarve Golden Triangle .
After dinner, there are dozens of fantastic cocktail bars, pubs, and clubs to while away the rest of the night. There are places aimed at all kinds of holidaymakers, including backpackers and solo travellers — so you're sure to find the perfect place for an after-dinner tipple or two.
While you're here, make sure to sample all the local delicacies, from freshly-caught seafood to local wine varieties. Learn more in our ultimate guide to food and drink in the Algarve.
Getting around the Algarve by yourself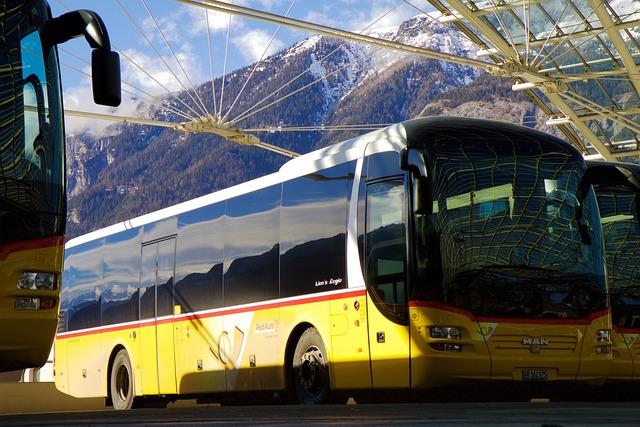 Many tourists choose to hire a car when they arrive in the Algarve, so they have the flexibility to travel at their leisure. But when you're travelling solo, driving may not be the most cost-effective way to get around. (And you might find it more difficult to meet people, too).
Public transport around the Algarve is reliable and easy to navigate. There are local trains and buses to help you get around the region. Taxis (including Uber) are also available if you're going home late at night.
Airport transfers might be available at your resort. If you book your accommodation through Unique Luxury Holidays, we'll help you sort your airport transfers so you have one less thing to worry about.
Nightlife in the Algarve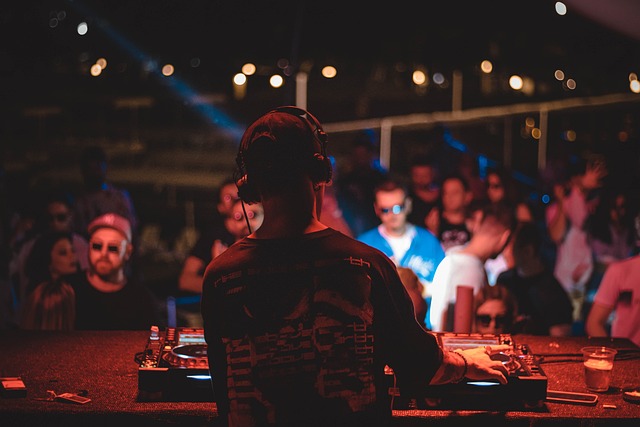 Vilamoura marina is a hive of activity in the evenings — so it's a great place to meet other travellers and make new friends. Check out the best bars in Vilamoura for some of the most popular spots in the Golden Triangle.
If you're looking for more of a party atmosphere, Albufeira is renowned for its nightlife. Albufeira is a 30-minute drive west of Vilamoura, so don't forget to plan your route home afterwards.
Book your solo travel trip to the Algarve
Having someone on hand to help can give you real peace of mind when you're travelling solo. At Unique Luxury Holidays, we make sure our clients have the trip of their lives — while offering assistance whenever they need it.
We're experts in premium Algarve travel. If you need advice on the best places to stay in this amazing region, our team will be happy to help. Get in touch to find out more about booking a solo travel trip to the Algarve.